Product Info
USN XTS Pump N.O. is an all-in-one explosive preworkout formulated for gains, power and pump.
Each serving will give you 300 mg of caffeine which is about 3 cups of strong coffee. Caffeine has long been used in the sports supplements industry as a powerful workout energizer and increasing mental focus.
For explosive pumps, this has been formulated with Beetroot Powder, FitNox and Carbohydrates. Yes, carbohydrates are converted into glycogen which is stored in the liver and muscle cells. There is a reason why bodybuilders eat a lot of carbs just before stepping on stage. It fills their muscles out.
Patented AstraGin completes this powerful formulation by improving nutrient uptake. The new USN XTS Pump N.O. is designed to give athletes extreme energy for the most grueling workouts.
Related Products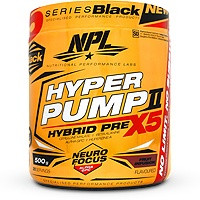 Nutrition Facts
Serving Size: 28 g (± 2 scoops)
Servings per Container: 20

Amount Per Serving
*%NRV
Energy
230kJ
Protein
0 g
Total Fat
0 g
Dietary Fibre
0,7 g
Sodium
32,6 mg
Potassium
75,9 mg
SIZE & GLYCO CHARGE COMPLEX
12 g
Carbohydrates
12 g
(From 6 g Waxy Maize & 6 g Fructose)
Of which total sugar
6,2 g
SUPER VOLUMIZING STACK
6000,2 mg
L-citrulline
6000 mg
Folate
205 µg
51%
EXTREME POWER, PERFORMANCE & RECOVERY STACK
3 536 mg
Beta-Alanine
3000 mg
AgmaPure® (Unique green agmatine sulphate
500 mg
with no putriscine-related impurities)
Vitamin B3 (as Nicotinic acid)
35 mg
219%
Vitamin B6 (as Pyridoxine hydrochloride)
1,0 mg
59%
EXPLOSIVE PUMP & ANTI-OXIDANT STACK
2225 mg
Betaine Anhydrous
1600 mg
Beetroot Powder
500 mg
FitNox™(Moringha oleifera leaf extract,
125 mg
Pomegranate extract & Black Ginger extract
FOCUS & ENERGY STACK
375 mg
Caffeine Anhydrous
300 mg
Dynamine™(40% Methylliberine)
75 mg
NUTRIENT TRANSPORT
25 mg
AstraGin™ (From highly purified Panax notoginseng root extract & Astragalus membrenaceus root extract)
25 mg
*%Nutrient References Values (NRVs) for individuals 4 years and older (2010)
Ingredients
OTHER INGREDIENTS: Silicon dioxide, Polydextrose, Citric acid,Flavouring, Fruitaric acid, Non-nutritive sweetener blend(Sucralose, Acesulfame-K), Stabilisers, Potassium chloride, Disodium phosphate, Colourant.
ALLERGEN INFORMATION
No common allergens have been added.
Manufactured in a facility that processes Milk, Soy, Nuts (Peanuts), Oats (Gluten) and Fish.
Recommended products to use with this item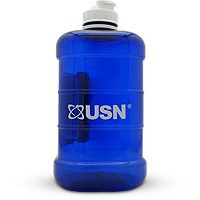 Directions
• For an extreme workout, mix ±2 scoops (28 g) with 300–350 ml water and stir or shake well.
• Take 30-45 minutes prior to training.
• Mix ± scoop (14 g) with 150-200 ml water, for a standard workout.
Notice
Consult your physician before using this product if you are taking any medication or under a physician's care for a medical condition.One serving of XTS PUMP N.O. provides 300 mg of caffeine per 28 g serving, which is equivalent of three cups of coffee. Not for use by those under the age of 18 women that are pregnant, trying to get pregnant, or nursing,or those that are sensitive to caffeine. Too much caffeine may cause nervousness, irritability, sleeplessness, and occasionally, rapid heartbeat. Do not consume caffeine/stimulants from other sources or within 4 hours of bedtime. Remember that an adequate state of hydration must be maintained while using this product. Large amounts of beta-alanine may cause paraesethesia (pins and needles). Research suggests the sensation is caused by beta-alanine binding to nerve receptors and is thought to generally resolve on its own after 1,5 hours. The sensation may subside after a few weeks of continuous use of this product. If not, discontinue use of this product. Do not exceed recommended daily intake.
Customer Reviews
Excellent

Review by Andre

(31 August 2021)

First time user - impressed

Best blu lab

Review by Kele

(7 September 2020)

Best preworkout you can pump focus at the gym feel a hero i love it im even starting to recommend it to my friend and some people