Product Info
SSA Supplements Super Immune has been formulated to support an optimal immune system.
This product is intended to be an all-in-one immune support supplement. Containing the popular combination of Vitamin C, D3 and Zinc.
In addition it has Echinacea which in studies appears to assist with fighting upper respiratory tract infections associated with the common cold.
Echinacea seemed to aid in quicker recovery from colds.
Garlic supplementation has also been studied for it's immune boosting benefits and the ability to support quicker recovery rates.
Two studies found that the individuals taking Garlic supplements recovered quicker and had less incidents of sickness.
SSA Supplements Super Immune contains 100 mg of Garlic Extract in addition to the other key ingredients to give you a valuable aid in your health and fitness goals.
Related Products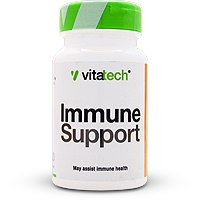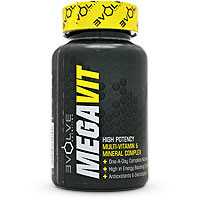 30

servings:

R189.00
R129.00
Nutrition Facts
Serving Size: Serving Size : 1 Capsule
Servings per Container: 50

Amount Per Serving
NRV
Vitamin C (as Ascorbic Acid)
500 mg
500%
Garlic Extract 4:1 (Bulb)
100 mg
†
Echinacea 4:1 Extract (Root)
100 mg
†
Vitamin D3 (as Cholecalciferol)
100 IU
125%
Zinc (as Zinc Gluconate)
10 mg
90%
NRV - Nutrient Reference Values for individuals older than 4 years.
† NRV not established
Ingredients
Other Ingredients: Capsule Shell [Gelatin, Purified Water, Colourant (E171, E133, E124)], Pirosil (Silicon Dioxide).
ALLERGEN INFORMATION
Contains no common allergens, but is produced in a facility that processes Whey, Casein and Egg.
Recommended products to use with this item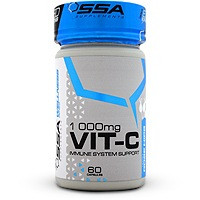 60

servings:

R129.00
R89.00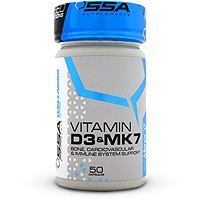 50

servings:

R129.00
R89.00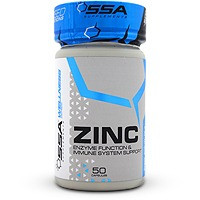 50

servings:

R129.00
R89.00
Directions
• Take 1 capsule once daily with a meal or use as recommended by your healthcare professional.
Notice
Seek advice from a health care professional before use if you have any pre-existing medical condition. Do not use if you are pregnant or nursing, or if you being treated for heart disease or high blood pressure. Should not be used in conjunction with any prescription medication, including MAO inhibitors, stimulants or anti-depressants. Discontinue use and consult your doctor if any adverse reactions occur. KEEP OUT OF REACH OF CHILDREN.
This product has not been evaluated as a medicine by the Medicines Control Council of South Africa and is not intended to diagnose, treat, cure or prevent any disease. DO NOT EXCEED RECOMMENDED DAILY INTAKE. DIETARY SUPPLEMENTS SHOULD NOT REPLACE A PROPER DIET.