Product Info
USN Super Multi-V is complete multivitamin and mineral complex which has been scientifically developed to enhance immunity, vitality and energy levels.
The superior formulation contains more than 25 active ingredients which including minerals, vitamins and natural ingredients such as Spirulina contained in a convenient daily supplement.
For the body to perform at its peak a broad spectrum of nutrients in optimal doses have been included.
Micro-nutrient deficiencies and therefore illness can be caused by daily stress, intense physical activity and inconsistent consumption of nutrient-dense foods such as vegetables, seeds and fruit.
USN Super Multi-V has been designed to provide fitness and health enthusiasts with a wide range of important nutrients in just one tablet.
Related Products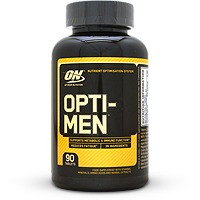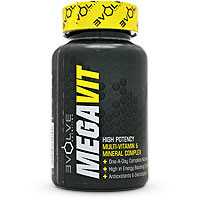 Nutrition Facts
Serving Size: 1 Tablet
Servings per Container: 30


Amount Per Serving
*%NRV
Vitamin A
Vitamin A (as Vitamin A palmitate)
137 mcgRE
15
Beta-carotene (Provitamin A carotenoid)
2 mg
19
Lutein (Provitamin A carotenoid)
1 mg
5
Lycopene (Provitamin A carotenoid)
1 mg
5
Vitamin B1
25 mg
2083
Vitamin B2
25 mg
1923
Nicotinamide
25 mg
156
Vitamin B6
25 mg
1470
Folic acid
400 mcg
100
Vitamin B12
25 mcg
1041
Biotin
60 mcg
200
Pantothenic acid
25 mg
500
Vitamin C
150 mg
150
Vitamin D3
10 mcg
66
Vitamin E
20 mgTE
133
Calcium (as Di-Calcium phosphate)
60 mg
5
Chromium (as Chromium polynicotinate)
15 mcg
43
Iron (as Ferrous sulphate)
9 mg
50
Magnesium (as Magnesium AAC)
20 mg
5
Manganese (as Manganese sulphate)
0,5 mg
22
Potassium (as Potassium AAC)
15 mg
Selenium (as Selenium AAC)
28 mcg
50
Zinc (as Zinc Lactate)
5,5 mg
50
PABA (Para-Aminobenzoic acid)
50 mg
Choline
50 mg
9
Inositol
25 mg
Citrus bioflavanoids (35% extract) (incl Rutin & Hesperidin)
50 mg
Norwegin Kelp powder
5 mg
MSM (Methylsulfonylmethane)
12,5 mg
Spirulina Powder
50 mg
Rose HIp extract 4:1
5 mg
Alpha-Lipoic Acid
10 mg
*% Nutrient Reference Values (NRVs) for individuals 4 years and older (2010)
Recommended products to use with this item
Directions
• Take 1 tablet daily, after breakfast.