Product Info
Protect your hard-earned muscles with NPL Amino Armour, and reduce muscle fatigue, improve endurance and recover well.
Building Blocks of Muscle
Amino acids are the building blocks of protein, and are required to build muscle, repair tissue and promote recovery after exercise. Essential Amino Acids (EAA's) cannot be produced in the body and need to be consumed through diet or supplementation.
Improve Physical Performance
NPL Amino Armour contains the perfect combination of Amino Acids, along with 8g of BCAAs per serving. EAA's (Essential Amino Acids) may improve physical performance by stimulating MPS, increasing recovery, and reducing muscle catabolism.
If you are looking for the perfect ratio of Essential Amino Acids, combined with BCAAs, then NPL Amino Armour is for you.
Related Products
30

servings:

R295.00
R239.00
Nutrition Facts
Serving Size: 16 grams (1 Heaped Scoop)
Servings per Container: 25


Amount Per Serving
%NRV
Energy
225.0 kJ
–
Protein
0.0 g
0%
Glycaemic Carbohydrates
0.9 g
–
Of which: Total sugar
0.1 g
–
Total Fat
0.0 g
–
Of which: Saturated Fat
0.0 g
–
Dietary Fibre **
0.0 g
–
Total Sodium
69.0 mg
–
ESSENTIAL AMINO ACID COMPLEX
9975 mg
–
L-Leucine
5000 mg
–
L-Isoleucine
1500 mg
–
L-Valine
1500 mg
–
L-Lysine HCL
600 mg
–
L-Threonine
600 mg
–
L-Methionine
500 mg
–
L-Phenylalanine
200 mg
–
L-Histidine HCL
75 mg
–
L-Tyrosine
200 mg
–
L-Taurine
2000 mg
–
* % NRV – Nutrient Reference Values for individuals older than 4 years.
– Not Established
** AOAC 985.29 (Method of analysis)
Ingredients
BCAA Blend (L-Leucine, L-Isoleucine, L-Valine), L-Taurine, Frutaric Acid, Anti-Caking Agent, Maltodextrin, L-Lysine HCL, L-Threonine, L-Methionine, Flavouring, L-Phenylalanine, L-Tyrosine, Salt, L-Histidine HCL, Non-Nutritive Sweetener (Sucralose), Colourant.
ALLERGEN INFORMATION
None.
This product is manufactured in a facility that uses raw materials containing Cow's Milk, Soy, Egg, Gluten (Wheat, Barley, Oats). Product contains L-Phenylalanine. Not suitable for phenylketonurics.
Recommended products to use with this item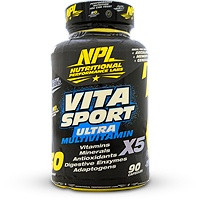 Directions
• Mix 1 heaped scoop (+/-16g) with 300ml of cold water.
• Consume 1-3 times per day, preferably before and after training.
• May also be consumed as an intra workout (during training), between meals or as recommended by your fitness advisor.
Notice
Not intended for use by persons under the age of 18. If you suffer from a chronic medical condition or are using chronic prescription medication consult your healthcare practitioner before using this product. Do not use if you have any hypersensitivity or allergy to any of the ingredients. Discontinue use of this product as least 2 weeks prior to any scheduled surgical procedures. Always inform your healthcare practitioner when you are using other medication. If you are pregnant, or breastfeeding, please consult your doctor, pharmacist or other healthcare professional for advice before using this product. Discontinue use should you experience any adverse signs or symptoms when using this product.