Product Info
Ciccone Pharma Organ Support contains the leading active ingredients to support good health of three major priority organ groups.
Heart Health
One sachet includes no less than eight key ingredients in efficacious dosing.
These ingredients support thinning of the blood, decreasing blood pressure, preventing arteries from hardening and calcification (atherosclerosis), improving overall good health of the heart's basic functions and preventing cardiac hypertrophy.
The formula contains vitamin K2 (menaquinone) which in one study spanning 7-10 years showed that people with the highest intake of this vitamin had a 57% lower risk of dying form heart disease.
Q10 is also included which has shown in number of controlled pilot trials that when supplementing with Q10 patients who suffered heart failure improved their hearts functional parameters such as ejection fraction, stroke volume and cardiac output.
Organ Support contains the ubiquinol form of Q10 that gets absorbed up to eight times better than other forms of CoQ10.
Liver & Kidney Support
Supporting the liver and kidneys, Ciccone Pharma engineered nine different compounds in efficacious dose for a healthy liver and good functioning kidneys.
N-Acetyl Cysteine helps with detoxication to prevent or diminish kidney and liver damage. NAC plays an important role in your body's detoxication process.
Milk thistle helps ease symptoms from liver diseases like jaundice, cirrhosis and fatty liver disease. These two main ingredients work together with the other compounds to make sure a broad receptor base of liver and kidney repair is reached.
Ciccone Pharma Organ Support is the most comprehensive formulation to ensure your liver, kidneys, heart and arteries stay in good health.
Related Products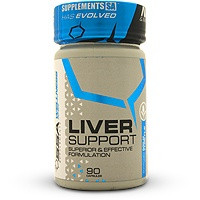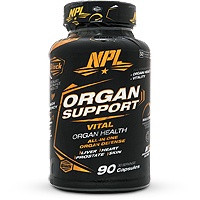 Nutrition Facts
Serving Size: Serving Size : 1 Sachet
Servings per Container: 25

Amount Per Serving
Per Tablet/Capsule
LIVER & KIDNEY REPAIR (3 x oblong orange tablets)
NAC N-Acetyl cysteine
750 mg
250 mg
Milk thistle Silybum marianum (standardized for 80% extract)
500 mg
167 mg
Cranberry extract Vaccinium Macrocarpon
250 mg
83 mg
Dandelion extract 4:1 Taraxacum officinale
500 mg
167 mg
Hawthorn berry extract 4:1 Crataegus
500 mg
167 mg
Vitamin B12 Cyanocobalamin
0.5 mg
0.17 mg
L- Glutamine (25)- 2amino-4- ([(carboxymenthyl) carbamoyl] - 2sulfanylethyl) butanoic acid
20 mg
7 mg
Vitamin E acetate Alpha-tocopheryl acetate (ATA)
1.2 mg
0.4 mg
Vitamin B6 (Pyridoxine HCL) 4,5-Bis (hydroxymethyl) -2- methylpyridin-3-ol
30 mg
10 mg
HEART AND VASCULAR SYSTEM REPAIR COMPLEX (2 x white capsules)
Magnesium oxide - 163 mg (of which is 61% Elemental magnesium)
100 mg
50 mg
Selenium Selenium amino acid chelate 2%
3.5 mg
1.75 mg
Alpha lipoic acid (R)-5- (1,2-dithiolan-3-yl) pentanoic acid
200 mg
100 mg
Coenzyme Q10 ubiquinone
90 mg
45 mg
Curcumin Curcuma longa (standadized for 95% curcuminoids)
200 mg
100 mg
Vitamin D Cholecalciferol
0.8 mg
0.4 mg
Vitamin K2menaquinone
0.09 mg
0.045 mg
White willow bark extract (standardized for 53-65% natura; salicylates)
240 mg
120 mg
PROSTATE SUPPORT (1 x round tablet)
Saw Palmetto extract 4:1 Serenoa repens
320 mg
320 mg
* Nutrient Referece Values (NRVs) for individuals 4 years and older.
NA - No Set NRV
Information as per Supplier/ Manufacturer Ingredients Information Files
Ingredients
Magnesium Stearate Lubricant (vegan), Cellulose (Binder), Calcium phosphate (Binder), Gelatin (bovine origin – halaal).
Directions
• Take one sachet daily with breakfast.
Notice
This product is not designed to treat or cure any ailments or illness. If you suffer form any medical condition whatsoever please consult with your physician prior to using this product. Suitable le for use by individuals older than 18 years of age. Women should consult with their specialist or general practitioner before using this product. If you are currently using any medication please ensure your doctor supervises the use of this product.
Customer Reviews
9

Review by B

(28 February 2021)

Excellent product covers all the bases.