Product Info
NPL Keto Whey is a premium whey isolate with MCT oil for individuals following a strict ketogenic diet regime.
Build muscle and keep your energy levels high with the perfect keto diet whey protein formula.
Quick and easy shake ideal for the low-carb, high-fat diet priciples of a Ketogenic diet. Each serving is created to help conveniently follow a Ketogenic diet where you're limiting your carbohydrates intake and consume more healthy fats and high quality proteins.
MCT oil is most commonly extracted from coconut oil, as more than 50% of the fat in coconut oil comes from MCTs. Designed to increase Ketone production, MCT oil provides caprylic (C8) and capric (C10) acid triglycerides to increases levels of ketones, which may serve as an alternative energy source in the brain and in muscle.
This shake provides a high quality, fast-absorbing source of whey protein isolate. When following a ketogenic diet, protein intake should be monitored closely, as excess protein may be converted into sugars and released in the bloodstream, which could offset one's ketogenic state.
NPL Keto Whey is a delicious and convenient ketogenic shake for those following a low carb-high fat diet.
Related Products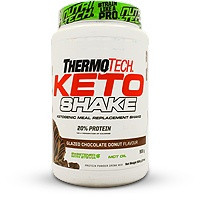 Nutrition Facts
Serving Size: Serving Size : 1 Rounded Scoop (19 grams)
Servings per Container: 20

Amount Per Serving
%NRV*
Energy
359kJ
Protein
11.8 g
21%
Total Carbohydrates
1.0 g
Of which sugars
0.8 g
Total Fats
3.9 g
Of which saturated
3.8 g
Total Fibre
0.3 g
Sodium
103 mg
Potassium
17 mg
Calcium
61 mg
5%
Magnesium
1 mg
0%
Phosphorous
19 mg
2%
MCT (Medium Chain Triglycerides)
4 g
* % NRV-Nutrient Reference Values for individuals older than 4 years.
Not established
**AOAC 985.29 (Method of analysis)
Ingredients
Whey Protein Isolate, MCT Oil Powder (Caprylic-/Capric Acid Triglycerides (Medium Chain Triglycerides), Sodium Caseinate, Glucose Syrup Solids, Emulsifier (E472C), Natural Mixed Tocopherols (E306), Flavouriing, Polydextrose, Mct Oil, Salt, Non-Nutritive Sweetener (Stevia), Colourant.
ALLERGEN INFORMATION
Dairy
Made in a facility that also uses soy, eggs and gluten (wheat, barley and oats), nuts and peanuts.
Recommended products to use with this item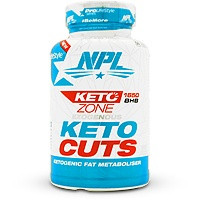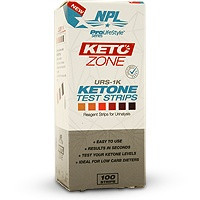 Directions
• Mix 1 rounded scoop (approx. 19g) with 200-250ml cold water or smoothie.
• Have 1-2 servings daily or as directed by your health care professional.
• Serving size and number of serving may be adjusted to meet individual protein requirements.
Notice
If you suffer from a chronic medical condition or are taking chronic prescription medication, consult your health care practitioner before using this product. Discontinue use of this product at least 2 weeks prior to any planned surgical procedure. Always inform your health care professional if you are taking other medicine. Do not use if you are pregnant or breast feeding. Discontinue the use of this product where there is sensitivity towards ant of the ingredients.