Product Info
Expiry: 10/2021
NPL Keto Zone BHB Boost contains exogenous ketones which may promote energy levels and increase physical performance when following ketogenic diet.
In addition, BHB salts may also help to reduce food cravings, promote mental alertness and awareness as well as promote fast and efficient keto-adaption.
NPL Keto Zone BHB Boost contains additional medium chain triglycerides (MCTs) which help to regulate blood sugar levels and enhance the natural production of ketones in the body – further enhancing fat metabolism.
ProLifestyle KetoZone is formulated with ketogenic diet principle which is divided between a high fat (75%), moderate-protein (20%) and low carb (5%).
This forces the body to burn fats rather than the carbs for energy.
The liver breaks down fat into ketones (BHB) that are used as a primary energy source. KetoZone is suitable for standard, cyclical and targeted ketogenic diets.
Nutrition Facts
Serving Size: 1 Heaped Scoop (10 g)
Servings per Container: 20

Amount Per Serving
%NRV
Energy
64 kJ
˗
Protein
0.0 g
0%
Total Carbohydrates
0.5 g
˗
of which sugars
0.5 g
˗
Total Fats
1.4 g
˗
of which saturated
1.4 g
˗
Total Fibre
0.5 g
˗
Sodium
333 mg
˗
Potassium
0 mg
˗
Calcium
334 mg
26%
Magnesuim
183 mg
44%
Phosphorous
1 mg
0%
BHB BOOST COMPLEX
7550 mg
˗
MCT (Medium Chain Triglycerides )
1500 mg
˗
Vitamin D3
4.5 mcg
˗
Vitamin K2
36 mcg
˗
Calcium Beta-Hydroxyburate (as GoBHB ® )
2150 mg
˗
Magnesuim Beta-Hydroxyburate (as GoBHB ® )
1950 mg
˗
Sodium Beta-Hydroxybutyrate (as GoBHB ® )
1950 mg
˗
* % NRV- Nutrient Reference Values for individuals older than 4 years.
Ingredients
BHB Blend: Ca-BHB (As Go-BHB®), Mg-BHB (As Go-BHB®), Na-BHB (As Go-BHB®),Mct Oil Powder (Caprylic-/Capric Acid Triglycerides (Medium Chain Triglycerides), Sodium Caseinate, Glucose Syrup Solids, Emulsifier (E472c), Natural Mixed Tocopherols (E306)), Frutaric Acid, Anti-Caking Agent,Flavouring, Non-Nutritive Sweetener (Stevia), Vitamin K2, Colourant, Isomaltooligosacharide, Vitamin D3.
ALLERGEN INFORMATION
Dairy
Made In A Factory That Also Uses Soy, Eggs And Gluten(Wheat, Barley And Oats), Nuts And Peanuts.
Recommended products to use with this item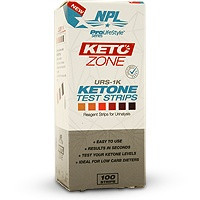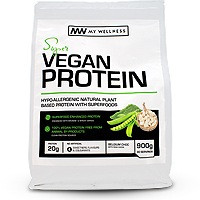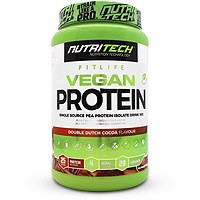 Directions
• Mix 1 heaped scoop (approx 10g) with 250ml of cold water.
• Take 1 – 3 servings daily.
• Consume before breakfast and/ or in-between meals or as recommended by your health practitioner.
Notice
If you suffer from a chronic medical condition or are taking chronic prescription medication, consult your health care practitioner before using this product. Discontinue use of this product at least 2 weeks prior to any planned surgical procedure. Always inform your health care professional if you are taking other medicine. Do not use if you are pregnant or breast feeding. Discontinue the use of this product where there is sensitivity towards any of the ingredients.