Product Info
Organic Life Nutrition Collagen Powder contains 100% pure Hydrolysed Collagen Peptide Protein which is Halaal certified and free from fillers or other additives.
This supplement provides both type l and type lll collagen, which is a key structural component in bones, joints, tendons, skin, hair, nails and muscles.
Organic Life Nutrition Collagen Powder is unflavoured and easy dissolving. Ideal for adding to protein shakes, smoothies, beverages, sauces, soups, stews and other whole food meals to boost collagen protein content.
• Fat & Carbohydrate free
• Non allergenic
• Ideal for sensitive stomachs
• Excellent solubility in hot or cold liquid
• High bioavailability
• Neutral in flavour and odour
• Halaal Certified
Nutrition Facts
Serving Size: Serving Size : 1 Level Scoop (10 grams)
Servings per Container: approx 15

Amount Per Serving
%NRV
Energy
36 kCal
152 kJ
Protein
9 g
16%
Glycaemic Carbohydrates
0 g
†
Of which Total Sugar
0 g
†
Total Fat
0 g
†
Of which Saturated Fat
0 g
†
Dietary Fibre #
0 g
†
Sodium
30 mg
†
Nutrient Reference Values (NRVs) for individuals 4 years and older.
† NRVs Not Established.
# AOC 985.29
Ingredients
Pure Hydrolysed Collagen Peptides (Bovine).
ALLERGEN INFORMATION
None
This product is made in a facility that uses tree nuts, peanuts, soya, wheat (gluten), eggs, dairy.
Recommended products to use with this item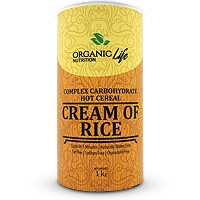 Directions
• As a dietary supplement, consume 1 to 3 servings per day.
Customer Reviews
Strong smell/taste

Review by LibraQueen

(20 April 2021)

This product is definitely not neutral in flavour in odour. I have taken a few different brands of collagen and this one is very hard to get in. I normally add it to my coffee, but the odour is so strong it makes you nauseas. I've now resorted to rather putting it in a soup, but the smell is still very strong. Won't be purchasing again.