Product Info
Muscle Works Alpha T-RX is an extra strength testosterone formula for male lifters wanting lean muscle gains.
Testosterone for Muscle Building
Maintaining optimal natural testosterone levels is vital for male athletes and lifters to achieve their fitness goals.
Stress, age, environment and lifestyle choices all have an impact on your body producing testosterone.
Fitness athletes may supplement with a testosterone booster which works together with your body to stimulate natural production for optimal levels.
Fat Burning
Higher testosterone levels have been found to help your body use adipose tissue (fat) to fuel itself instead of muscle mass.
Obese and overweight men have lower testosterone and higher estrogen levels.
Increase Libido
Each serving contains 300 mg of Fenugreek Extract which was shown in a 2011 study to improve sexual arousal in 60 men aged between 25 and 52.
The recommended usage of 2 servings per day will give you the same 600 mg dose used in the study.
DHT Decrease
Dihydrotestosterone (DHT) is a hormone which plays a role in male pattern balding.
Fenugreek was also shown to have decreased DHT levels in 45 resistance trained males taking 500 mg per day.
Muscle Pumps
To complete this powerful testosterone formula the manufacturers have included ingredients to support nitric oxide production which improves blood flow
Better flow delivers nutrient-dense and oxygen-rich blood to muscles for repair and growth.
Comprehensive Formula
Muscle Works Alpha T-RX is a well formulated testosterone booster using most of the ingredients known in the fitness industry to support optimal levels.
This product is most definitely on par with the more expensive international options available, but at a fraction of the cost.
Nutrition Facts
Serving Size: 4 Capsules
Servings per Container: 20


Amount Per Serving
D-Aspartic Acid
500 mg
Fenugreek Extract
300 mg
Tribulus Terrestris
300 mg
Maca Root
300 mg
Eurycomla Longlfolia
300 mg
Agmatine Sulfate
300 mg
L-Arginine
200 mg
Citrulline Malate
200 mg
Bioprene®
50 mcg
Ingredients
D-Aspartic Acid, Fenugreek Extract, Tribulus Terrstris, Maca Root, Eurycomia longifolia, Agmatine Sulfate, L-Arginine, Citrulline Malate, Bioprene(r). Other ingredients: Hard Gelatine Capsule Shell, magnesium stearate.
ALLERGEN INFORMATION
Made in a factory that handles nuts, fish and soya.
Recommended products to use with this item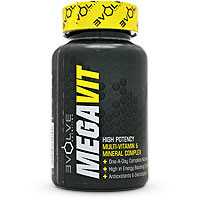 Directions
• 4 Capsules is one serving.
• Take a serving (4 capsules) 30 minutes before training.
• Take another 4 capsules with a meal.
• On non-training days take 4 capsules in the morning and 4 capsules with a meal.
• This is a 20 day cycle.
• Discontinue for 10 days before starting a new cycle.
Notice
Is not a medicine and is not approved by the Medicine Controls Council. This product is not meant to treat, cure or prevent any disease but is a food supplement.
Customer Reviews
Green Poo

Review by GREEN POO

(3 December 2018)

I got it on special so it was pretty cheap - only R40. Made my poo green though

Highly Effective

Review by GBF

(24 August 2018)

Had great result on this product. Also gave my libido an incredible boost.

WASTE OF TIME AND MONEY

Review by Batman

(30 January 2018)

I got it cheap so I bought a few bottles, honestly did nothing. Gave my friend two bottles and he noticed nothing as well

Effectiveness + Efficiency = Improved Being

Review by BodyMaster

(30 October 2017)

This supplement is effective. One week and can see improvements. I have upped my sex game even, not saying it was bad thought but room for improvements is always available. Bea loves me more now lol!!