Product Info
NPL DAA 3000 contains D-ASPARTIC ACID which is an amino acid that can be found in regions of the brain as well as reproductive tissues.
DAA may lead to the release of certain hormones that may promote an increase in natural testosterone production.
Supplementing with NPL DAA 3000 may therefore support muscular strength and size and may also improve overall sports performance.
Related Products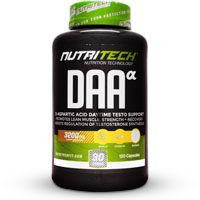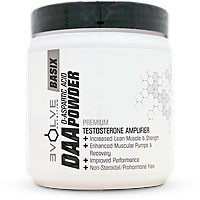 Nutrition Facts
Serving Size: 1 Slighty Rounded Scoop (Approx. 3 grams)
Servings per Container: 50

Amount Per Serving
% NRV*
Energy (kJ)
0 kJ
Protein (g)
0 g
Glycaemic Carbohydrate (g)
0 g
OF which: Total sugar (g)
0 g
Total Fat (g)
0 g
Of which:Saturated Fat (g)
0 g
Dietary Fibre (g)**
0 g
Total Sodium (mg)
0 mg
D-ASPARTIC ACID (g)
3 g
NRV- Nutrient Reference Values for individuals older than 4 years.
†-NRV not established
**AOAC 985.29
Ingredients
D-Aspartic Acid (D-AA)
ALLERGEN INFORMATION
None
Made in a factory that processes dairy, soy, egg, gluten, (wheat barley and oats), nuts and peanuts.
Recommended products to use with this item
Directions
• Mix 1 slightly rounded scoop (approx. 3g) with 250ml of cold water, flavoured drink.
• On training days, consume before training.
• On non-training days, consume before breakfast.
Notice
Consult your doctor prior to use. Not intended for use by persons under the age of 18. Do not use if you are pregnant or nursing unless prescribed by a sports physician / dietitian. Maintain an adequate state of hydration while using this product
THIS MEDICINE HAS NOT BEEN EVALUATED BY THE SOUTH AFRICAN HEALTH PRODUCTS REGULATORY AUTHORITY. THIS MEDICINE IS NOT INTENDED TO DIAGNOSE, TREAT CURE OR PREVENT ANY DISEASE.