Product Info
Sport RX Vitamin are multi-nutrient fitness training support packs.
Provides the essential nutrients you need to support your fitness goals and training regime.
Each daily pack has been formulated to nutritionally supplement competitive athletes and avid exercisers alike.
A high potency combination of vitamins, minerals, antioxidants, omega-3s, and organic superfoods helps to nourish and fuel active bodies.
Sport RX Vitamin has been crafted to be the convenient, effective nutritional formula for health-conscious individuals like you, who are driven by results.
Related Products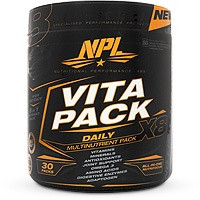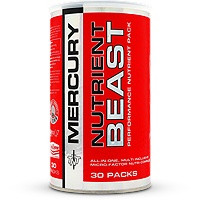 Nutrition Facts
Serving Size: 1 Pack
Servings per Container: 30


Amount Per Serving
NRV*
Energy
11 kCal
†
47 kJ
†
Protein
0 g
0%
Glycaemic Carbohydrates
0 g
†
of which Total Sugar
0 g
†
Fibre*
0 g
†
Fat
1.25 g
†
of which Omega-3 (EPA/DHA)
750 mg
†
of which Saturated Fat
0 g
†
VITAMINS
Vitamin A
1000mcg RE
111%
Vitamin B1 (Thiamine)
25 mg
2083%
Vitamin B2 (Riboflavin)
25 mg
1923%
Vitamin B5 (Pantothenic Acid)
25 mg
500%
Vitamin B6 (Pyridoxine)
20 mg
1176%
Vitamin B12
25 mcg
1042%
Vitamin C
500 mg
500%
Vitamin D
5 mcg (200 IU)
33%
Vitamin E
50 µ
223%
Folic Acid
150 mcg
38%
Biotin
100 mcg
333%
Nicotinamide
25 mg
156%
MINERALS
Calcium (from Calcium Carbonate)
250 mg
19%
Zinc (from Zinc Gluconate)
11 mg
100%
Selenium (from Selenium Amino Acid Chelate)
55 mcg
100%
Iron (from Ferrous Fumarate)
18 mg
100%
Magnesium (from Magnesium Oxide)
125 mg
30%
Chromium (from Chromium Polynicotinate)
50 mcg
143%
SUPERFOODS
1500 mg
†
of which:
Organic Reds Blend (Pomegrenate, Blueberry, Beetroot)
750 mg
†
Organic Greens Blend (Spinach, Broccoli, Spirulina, Wheatgrass, Celery)
750 mg
†
OMEGA-3 ESSENTIAL FATTY ACIDS
750 mg
†
of which:
EPA
450 mg
†
DHA
300 mg
†
*Nutrient Reference Values (NRVs) for individuals 4 years and older.
† NRVs Not Established
#AOAC 985.29
Ingredients
Other Ingredients: Microcrystalline Cellulose, Magnesium Stearate, Titanium Dioxide, Silicon Dioxide.
ALLERGEN INFORMATION
None
This product is made in a facility that uses peanuts, tree nuts, soya, wheat (gluten), dairy and eggs.
Recommended products to use with this item
Directions
• As a dietary supplement, take one pack daily, preferably with a meal.
• Alternatively, use as directed by your nutritional advisor.
Notice
Seek advice from a healthcare practitioner before use if you have any pre-existing medical conditions. Not to be taken by pregnant or nursing women. Use this product as a food supplement only and consume in conjunction with a nutritious diet. Discontinue use and consult your doctor if any adverse reactions occur. This product has not been evaluated by the SAHPRA for its quality, safety or intended use.