Product Info
SSA Supplements GABA, or Gamma-Aminobutyric Acid, is a powerful amino acid that was first discovered in 1883 in Berlin. It is actually classified as a neurotransmitter, which means it helps nerve impulses cross the synapses (gaps) and communicate better. GABA has a great number of positive effects on the nervous system.
There have been literally hundreds of clinical studies on GABA and numerous studies on GABA's ability to elevate growth hormone levels. As with most nutritional studies, GABA research has come directly from the medical community. One noted study from the First Medical Clinic at the University of Milan in Milan, Italy titled, "Effect of acute and repeated administration of gamma aminobutyric acid (GABA) on growth hormone and prolactin secretion in man", shows just how effective GABA is.
Related Products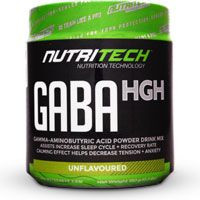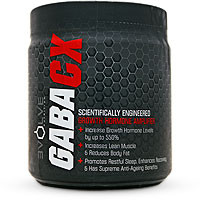 Nutrition Facts
Serving Size: 1 Level Scoop (3g)
Servings per Container: 50

Amount Per Serving
NRV
Gamma-Aminobutyric Acid (GABA)
3 000 mg
†
NRV-Nutrient Reference Values for individuals older than 4 years
†-NRV not established
Ingredients
Gamma-Aminobutyric Acid
ALLERGEN INFORMATION
Contains no common allergens, but produced in a facility that processes Whey, Casein and Egg.
Recommended products to use with this item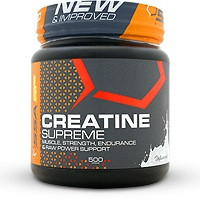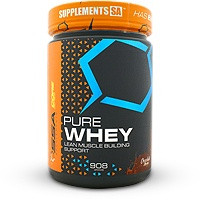 Directions
Take 1 Level Scoop with 200ml of water.
BEFORE BEDTIME ON AN EMPTY STOMACH.
Notice
Seek advice from a health professional before use if you have any pre-existing medical condition. Do not use if you are pregnant or nursing, or if you are being treated for heart disease or high blood pressure. Should not be used in conjunction with any prescription medication, including MAO inhibitors, stimulants or anti-depressants. Discontinue use and consult your doctor if any adverse reactions occur. KEEP OUT OF REACH OF CHILDREN.
Customer Reviews
great product

Review by Hendry

(7 August 2016)

I have been using gaba for the past six months noticble results reduces body fat lean muscles gains noticeble double my strenght look 10years younger and sleep much better when u use it more then six months u notice all the benefits from this great product

im not sure if its working

Review by reneildo

(18 March 2015)

i am not sure if the gaba really does work


Inexpensive and merits a try

Review by Heinrich

(7 February 2014)

Recently bought a tub and didn't notice anything at first, only when I increased the dose did i start noticing changes, most notably the sleep factor, good night's sleep with no grogginess in the morning, but with a upped dose it doesn't last long, tub could be bigger!

Good start - faded quickly

Review by Erik

(26 January 2014)

Slept like a baby the first 2 days (or nights) using this. After that - nothing. Either I woke up at night several times or couldn't fall asleep.

Great product for those on a budget.

Review by Matthew

(18 September 2013)

I found this to be worth the price since it not only helps you gain muscle, it also tones your body without burning muscle. Not to mentions that it improves sleep quality quite a bit. I would say that on the fat-loss side, its not going to help you lose a lot on its own, but if you just want to tone out a bit it really is good. It's a good product for naturally skinny guys wanting to bulk since we don't have the same ability to recover as a regular person.

change of heart

Review by Elton

(8 April 2013)

the first time using wasn't pleasant, so i went on a detox, and a month or 2 later, started using again.
needless to say, ordering again. it as an awesome product
sleep like a rock.
mix it with a grape flavoured creatine transport product and horrible taste is gone (",)

Good product

Review by Jaco

(11 February 2013)

This product helps a lot with sleep, saw increase in gains very quickly after use. Looking forward to end results, will use this supplement for the rest of my life, and very easy on the pocket

Great product, Great price

Review by Jason

(25 January 2013)

This is a great product, especially combined Supplements SA Testoblast (ZMA Tribulus) and CLA Green Tee. Going for second month of usage, and impressed with the results. First time ordering from Supplement World, and as far as service is concerned, I am impressed, and will from now on be using them as my supplier.

uncertain

Review by Elton

(10 January 2013)

Don't know if the benefit is worth how horrible this makes me feel ... Still sleepy and groggy for a while after waking...
But will finish it, hopefully it improves

Nice product

Review by Jaco

(23 November 2012)

Amazing deep sleep, and very cost effective!

Great

Review by Darien

(13 November 2012)

Its an Amazing product. Could see results after the first week. As soon as i took it i could feel a warm tingling especially in my forearms and Ive never slept so well in my life. Will definitely take it again.

NICE

Review by Quinton

(18 October 2012)

I loved the product, I sleep like a baby and is easy on the wallet.

Great product!

Review by De Wet

(25 July 2012)

This is a really great product.
Helps with recovery and lose a few cm around the mid section.
I sleep like a baby after using this.

value for money

Review by Wasim

(19 July 2012)

i honestly don't like the taste but love the warm tingling sensation after taking it its cheaper then other gaba products and it does promote sleep however not so sure about the fat loss

Didnt work for me

Review by Leigh

(26 June 2012)

As a woman that has trouble sleeping, I thought this may help. Tried a few times, but did nothing. Even tried a higher dosage. Maybe this is meant for men only

I love it

Review by Salatiso

(7 March 2012)

I love this product, I sleep like a baby and this is crucial for me for my recovery after gym. Somehow my sleep hours seem to be well regulated since I started taking this and seldom do I get interrupted.

I'm not sure if I can attribute it to Gaba but somehow my arms have grown slightly as well.

Deep sleep

Review by subhaan

(7 November 2011)

Used this product after using the USN brand, it does the same thing and is much easier on the wallet. Gives me a deep sleep and better blood circulation-tingly toes for the win!

GREAT!:)

Review by Chris

(28 October 2011)

Great product to stack with ECDY Sterone!!,,Gains end up being rock solid muscles!!,,I enjoy the tingling sensation..Helps you know that this supplement is doing its job!!!

Impressed

Review by Hulk

(26 October 2011)

Taking the recommended does works well for me, it's nice when that tingly feeling hits you, that's when you know it's working. Use in conjunction with ZMA & Supps SA Testo-Blast Extreme just before bed for best results!

Good

Review by Fayaaz

(16 October 2011)

Supplement works well, especially for insomniacs. Good value for money.

Good bang for your buck

Review by Priest

(30 September 2011)

Second time I have used GABA, this is better than the capsule form that I took, sleep better when training and using this product. You can tell when it has been absorbed , get the tingles and warm feeling in your body. Picked up 2KG of mass using this product with whey protein and creatine.

GOOD!

Review by David

(22 September 2011)

Deep Sleep
Nice tingles

The product put me in a deep sleep, easier to wake up from compared to ZMA, helped lower bf%

Overall good product

**DONT take more than recommended, your heart will start beating crazy and your neck itch like hell!

Amazing

Review by Jetaine Preston

(18 September 2011)

By far one of the most effective supplements i ever used, amazing tingly feeling after ingesting, for me, i know for sure its working when i get those tingles. After 1 and a half week of taking it (on training days only) i noticed much faster muscle repair and evident fat loss. I could see my ab section much more clear...

Def recommend.

thumbs up

Review by Saanesh

(27 June 2011)

Apart from the skin tingling sensation it seems to be a good product. Sleep patterns are improved and you actually go into a very deep sleep allowing your body to reach that stage where the most amount of GH can be released. Perhaps smaller monthly packages thereby making more affordable when stacking with testoblast & Betaecdysterone. TestoBlast, Beta-ecdysterone & Gaba - this combination is what the company recommends as a growth stack


Gabba dabba doooooo!

Review by Andre

(7 December 2010)

This stuff really works and you can feel it kicking in about half a hour after consuming it.Great product, great value for money.It's a must have!!!

Awsome

Review by Frederik

(21 October 2010)

I lost 6 kg of fat in +- one month in conjunction with a diet. Really an awesome product!!

Zzzz

Review by Tried it all

(6 October 2010)

Insomnia can be a killer for your hard earned gains,well not with this product. Taken just before bedtime,it leads to deep,R.E.M filled sleep which ultimately leads to greater recovery and thus greater gains(that's if you can get past the tingling and shortness of breath-But well worth it!)

quality

Review by Altus

(19 September 2010)

you won't be disappointing! this is an amazing product and you will start to feel the effects 10min after taking it.. I sleep like a baby :-)

You can't imagine that it works the way it does..

Well worth it

Review by Jaco

(15 August 2010)

I've been using gaba now for 3 weeks. First few days it felt funny and i could not see any difference but from week 2 i have been sleeping like a baby. It still feels weird after taking it but the feeling goes away in 5 min. I feel rested and have better quality workouts. I'll be taking this as a std supplement from now on

Great Product !

Review by gester

(5 June 2010)

This product is great, you start noticing a difference in energy levels within a week of use probably due to better sleep quality.

Good Stuff

Review by Bruce

(26 May 2010)

I have used gaba before with good results. This one seems to be more effective. You will know its working as soon as 10 minutes after taking it..