Product Info
SSA Supplements Alpha Nitrox is a stimulant free preworkout in convenient capsule form.
This is the perfect product for athletes who train at night and do not want their sleep interrupted by caffeine-based preworkouts or those who are sensitive to stimulants.
The formulation is designed to increase training endurance with L-Citrulline Malate and muscle pumps with the combination of Arginine HCL / Agmatine Sulphate.
SSA Supplements Alpha Nitrox is an affordable stimulant free preworkout product giving lifters a 'no-crash' performance increase.
Potential Benefits:
• Increased Endurance
• Muscle Pumps
• No Stimulant Energy 'Crash'
Related Products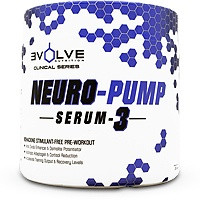 Nutrition Facts
Serving Size: 4 Capsules
Servings per Container: 25

Per 1 Capsule Serving
NRV
Arginine HCL
1 000 mg
†
L-Citrulline Malate
1 000 mg
†
Agmatine Sulphate
250 mg
†
Vanadyl Sulphate (providing 1,5 mg Vanadium)
750 mg
†
NRV-Nutrient Refence Values for individuals older than 4 years.
†-NRV not established.
Ingredients
Other ingredients: Capsule Shell (Gelatin, Purified Water Colourant) Pirosil (Silicon Dioxide)
ALLERGEN INFORMATION
Contains no common allergens but is produced in a facility that processes Whey, Casein and Egg.
Recommended products to use with this item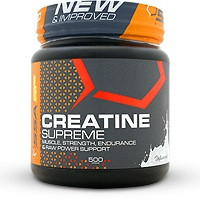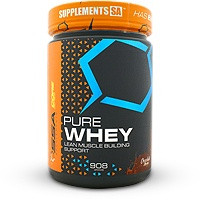 Directions
• Take 4 capsules 30 minutes before training.
Notice
Seek advice from a health care professional before use if you have any pre-existing medical condition. Do not use if you are pregnant or nursing, or if you are being treated for heart disease or high blood pressure. Should not be used in conjunction with any prescription medication, including MAO inhibitors, stimulants or anti—depressants. Discontinue use and consult your Doctor if any adverse reactions occur.
KEEP OUT OF REACH OF CHILDREN.
DO NOT EXCEED RECOMMENDED DAILY INTAKE, DIETARY SUPPLEMENETS SHOULD NOT REPLACE A PROPER DIET.
Customer Reviews
Ingredients incorrect

Review by Andrew

(28 September 2021)

Please note that on the listed ingredients displayed here it says per 1 capsule serving. This is incorrect a serving size is 4 capsules. A little misleading.

SW: Hello Andrew, we've just checked the site for the correct information. The serving size does indeed state 4 capsules per serving.

Just what i was looking for

Review by nix

(14 August 2020)

Provides a swole pump with zero jitters or stimulants. Perfect for those who are training at night and sensitive to stimulants