Product Info
SSA Supplements Whey Isolate is low temperature cross flow microfiltered to provide a full spectrum of bioactive whey proteins including Beta-lactoglobulin, Alpha-lactalbumin, Immunoglobulin and Glycomacropeptides.
It contains whey isolate for extra quick and better absorption. The product is virtually free of fat, lactose and cholesterol containing the highest source of BCAAs, highest Bioavailability and highest nitrogen retention percentage compared to other protein sources.
For individuals who are sensitive to whey products, SSA Supplements Whey Isolate will leave you less bloated with no upset stomach than whey concentrate.
Related Products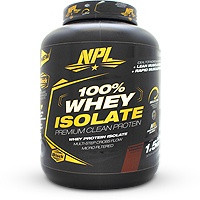 Nutrition Facts
Serving Size: 2 Rounded Scoops (32g)
Servings per Container: 23 (750 grams) / 46 (1.5 kg)

Amount Per Serving
Per 100 g
%NRV*
Energy
443,5 kJ
1 386 kJ
†
Protein
24.4 g
76.3 g
44%
Glycaemic Carbohydrates
1,2 g
3,7 g
†
of Which Total Sugar
0,5 g
1,6 g
†
Total Fat
0,4 g
1,1 g
†
of Which Saturated Fat
0g
0,2 g
†
Dietary Fibre#
200 mg
625 mg
†
Sodium
225 mg
703 mg
†
*NRV Per Serving-Nutrient Reference Values for individuals older than 4 years.
†-NRV not established #Dietary fibre obtained using AOAC 985.29
Ingredients
Whey Isolate, Cocoa Powder, Flavouring, Thickener, Insulin, Soy Lecithin, Salt, Non-Nutritive Sweeteners (Sucralose & Acesulfame k), Digestive Enzyme Blend.
ALLERGEN INFORMATION
Contains Cow's Milk
This product is produced in a facility that processes Eggs, Dairy and Soy.
Recommended products to use with this item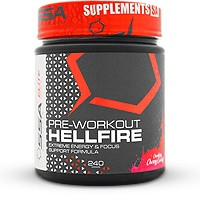 40

servings:

R329.00
R259.00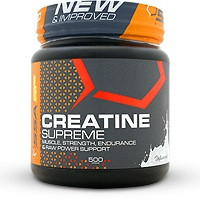 Directions
• Mix 2 rounded scoops (32g) in 200ml water or fat free milk.
• Take 1 to 3 serving daily to meet your daily protein protein requirements.
• Best taken in the mornings and after exercise as protein is at its highest demand during these times.
Notice
Seek advice from a health professional before use if you have any pre-existing medical condition. Do not use if you are pregnant or nursing, or if you are being treated for heart disease or high blood pressure. Should not be used in conjunction with any prescription medication, including MAO inhibitors, stimulants or anti-depressants. Discontinue use and consult your doctor if any adverse reactions occur. KEEP OUT OF REACH OF CHILDREN.
Customer Reviews
Great product for shredding

Review by BNT

(3 June 2019)

Dissolves well and a sports well. Can we have other flavors? Like the coco chocolate has gotten old and I kind of like this product. And yes the taste is the main area of improvement.

Effective but too sweet

Review by Gary

(14 January 2019)

Had previous issues with incorrect 2kg nutritional profile. (Now rectified) Works well. recovery reduced. As for taste(choc) extremely sweet, and i like sweet but this way too sweet.

Good product for hard workers

Review by Heart attack

(20 October 2018)

I have been using this for 2 months now and all I can say is it works just that price should lower

No tummy problems

Review by Reegz

(3 March 2018)

Have bought this twice now.
Heres the verdict :

1.Absorbs quick
2.No toilet issues and no bloating /excessive gas compared to many others.
3. Tastes OK.
4. Mixes very well.
5. Good bcaas.
6. Got good decent gains.

So far so good

Review by Hessel

(15 March 2017)

Tastes much better with milk but cold water it's not terrible. Good results so far, recovery​ times much reduced. Definitely worth a shot

First time buyer

Review by Iwannabuildmuscle

(16 October 2016)

I was a bit sceptical in the beginning. I wonder how it compares to similar products. It's been a week so far so good. The taste is not cool at all. I will post my experience in weeks to come

Good

Review by Mohammed

(1 March 2016)

I have finished 2 kg of sa pure whey which gave me a good result looking forward to buy isolate for more biologocal value and faster absorbtion, guys pls make isolate in 2 kg because its get more cheaper conbinient i like your protein because it contains no soy and more amount of protein

Good overall

Review by Jardo

(14 July 2015)

Good product, dissolves easily and price is good compared to the other product supplement world stocks. Only thing I hate is the taste, way too sweet...remove the sweetners guys

Will buy again

Review by Brian

(20 November 2014)

The taste is ok but it well priced for whey isolate.