Product Info
SSA Supplements Thermo Lean is a day and night metabolic support product.
The product consists of 2 different capsules which should be taken at specific times to optimise weight management goals.
Two Pink and Black capsules are to be taken during the day. Each serving provides 200 mg Caffeine and patented Advantra-Z Bitter Orange Extract which increase energy levels to perform at your peak during training sessions if taken before gym. Dandelion Root may assist in reducing excess water retention.
The White & Black capsules are stimulant free and designed to be taken before bed. L-Carnitine plays a role in stored fatty acid utilization for energy.
SSA Supplements Thermo Lean has been formulated to provide round-the-clock weight management support.
Potential Benefits:
• Energy Increase
• Better Mental Focus
• Excess Water Weight Reduction
Related Products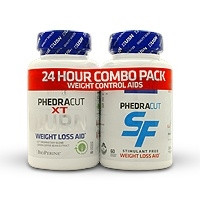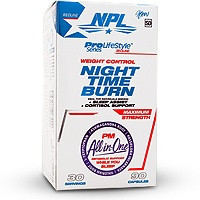 Nutrition Facts
Serving Size: 2 Capsules of Each Colour
Servings per Container: 30

PINK & BLACK (DAY)
Per 2 Capsule Serving
NRV
Caffeine Anhydros
200 mg
†
Green Tea Extract (leaf) (Standardised to 95% Polyphendols, 75% Catechins, 45% EGCG)
150 mg
†
Dandelion Root Ext 4:1 (Taraxcum Officinale)
150 mg
†
Advantra-Z Bitter Orange Extract (Citrus Aurantium) (fruit) (Standardised to 6% P-synephrine)
15 mg
†
WHITE & BLACK (NIGHT)
Per 2 Capsule Serving
NRV
Garcinia Cambogia Extract
350 mg
†
L-Carnitine Tartrate
300 mg
†
Alpha Lipoic Acid
70 mg
†
NRV-Nutrient Refence Values for individuals older than 4 years.
†-NRV not established.
Ingredients
Other ingredients: Capsule Shell (Gelatin, Purified Water Colourant) Pirosil (Silicon Dioxide)
ALLERGEN INFORMATION
Contains no common allergens but is produced in a facility that processes Whey, Casein and Egg.
Directions
• Take pink & black capsules 30 minutes before breakfast &/ or before training.
• Take white & black capsule 30 minutes before bedtime.
Notice
ATTENTION
CONTAINS A WADA PROHIBITED SUBSTANCE NOT RECOMMENDED FOR PROFESSIONAL ATHLETES.
Seek advice from a health care professional before use if you have any pre-existing medical condition. Do not use if you are pregnant or nursing, or if you are being treated for heart disease or high blood pressure. Should not be used in conjunction with any prescription medication, including MAO inhibitors, stimulants or anti—depressants. Discontinue use and consult your Doctor if any adverse reactions occur.
KEEP OUT OF REACH OF CHILDREN.
DO NOT EXCEED RECOMMENDED DAILY INTAKE, DIETARY SUPPLEMENETS SHOULD NOT REPLACE A PROPER DIET.