Product Info
NPL Elite Food Gainer is a revolutionary formulated mass gaining supplement utilising high-quality natural ingredients.
Weight Gaining Shake
An ideal high protein mass gainer for active athletes and hard gaining individuals who find it difficult to gain weight. If you find it challenging to eat enough food to star increasing weight then a mass gaining shake is an easy way to consume the extra calories needed.
This mass gainer mixes easily and delivers a blend of protein from 5 sources to feed lean muscle gains.
Whole-Food Carbohydrates
Contains several low-glycaemic carbohydrates from whole-food sources which are easily digestible and may therefore promote more efficient glycogen replenishment.
Each serving has 91 grams of carbohydrate with only 2.2 grams of sugar. Using whole-food sources of carbohydrates which have a low GI means that the fat gain will be kept to a minimum.
Clean Lean Gainer
A common complaint we as Supplement World receive is that users report excessive fat accumulation around the stomach after using a mass gainer. That is primarily down to the amount of sugar per serving.
Improved Nutrient Absorption
Has been fortified with a digestive enzyme blend and prebiotic fibre which may support overall gut health, thereby assisting with nutrient absorption and delivery.
NPL Elite Food Gainer is a nutritional food supplement which may promote lean mass in active individuals or anyone looking at increasing size.
Nutrition Facts
Serving Size: Serving Size : 3 Level Scoops (150 grams)
Servings per Container: 25

Per 100 grams
Amount Per Serving
% Daily Value
Energy
1405 kJ
2107 kJ
335.8 kCal
503.5 kCal
Protein
20.7 g
31.0 g
55%
Total Carbohydrates
60.0 g
91.0 g
Of which Sugars
1.5 g
2.2 g
Total Fat
2.4 g
3.6 g
Of which Saturated
0.6 g
0.9 g
Total Fibre **
5.7 g
8.6 g
Total Sodium
346.0 mg
519.0 mg
Calcium
131.0 mg
196.0 mg
15%
Phosphorous
148.0 mg
221.0 mg
18%
Potassium
62.0 mg
93.0 mg
Inulin
533.0 mg
800.0 mg
MCT Oil
500.0 mg
750.0 mg
* % NRV- Nutrient Reference Values for individuals older than 4 years.
Not established
** AOAC 985.29
Ingredients
Real Food Carbohydrate Blend: (Milled White Rice, Milled Oats, Pre-Cooked Maize Meal, Maize Starch, Milled Brown Rice, Organic Quinoa Flour Quinoa Trim™). Protein Blend (Soy Protein Isolate, Milk Protein, Whey Protein Concentrate, Rice Protein Concentrate, Pea Protein Concentrate). Cocoa Powder, Flavouring, Inulin, Salt, Mct Oil, Stabilizers, Sucralose, Sunflower Lecithin, Digestive Enzyme Blend Digezyme®
ALLERGEN INFORMATION
Dairy, Soy
Made in a factory that processes dairy, egg, soy, gluten (wheat, barley and oats), nuts and peanuts.
Recommended products to use with this item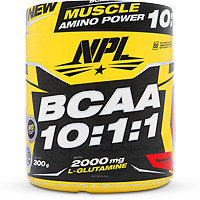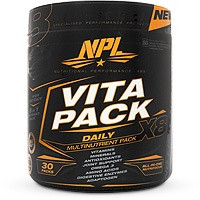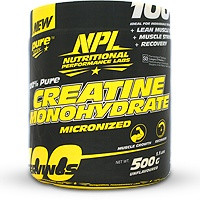 Directions
• Mix 2-3 level scoops (100-150 g) with 400-600 ml of cold water or full cream milk.
• Ideal as a recovery post-training drink and /or supplement with or between meals or as directed by your healthcare practitioner or fitness advisor.
• Serving size and mixing ratios may be adjusted to meet individual requirements and taste preferences.
Notice
If you suffer from chronic medical condition consult your healthcare practitioner before using this product. Discontinue use of this product at least 2 weeks prior to any scheduled surgical procedures. Always inform your healthcare practitioner when you are using other medication. If you are pregnant, or breastfeeding, please consult your doctor, pharmacist or healthcare professional for advise before using this product.
Customer Reviews
Disgusting

Review by Bear Grillz

(17 January 2022)

Never EVER again!!! bring Back the original Elite Gainer this Nonsense taste like like eating Garbage

Different, but *Necessary* Gainer

Review by LD

(25 September 2021)

If you're a hard gainer looking to pack on mass rapidly with a milkshake-type drink, this is not for you. If you need something that's easier to digest (this includes digestive enzymes), cleaner, without creatine, this is great.
Despite my sensitive gut (which makes eating enough difficult), I've achieved decent, steady gains with this.

Vanilla flavour isn't great by itself but mixes well with flavourings (spice, cocoa, etc.). Strawberry or chocolate is good by itself.
It is VERY thick (not surprising: ingredients are wholegrains) so I suggest using it in 2 portions throughout the day.

Great for what it is: a clean, whole-food gainer.

Taste bad

Review by C

(20 September 2021)

Taste bad

Finally a Mass Gainer with minimal sugar.

Review by K

(3 August 2021)

Very thick which I like. Vanilla blends well with blueberries, PB, banana.

Terrible to mix

Review by William

(4 May 2021)

The smell is rather strange but the taste is fine. The thickness is however a HUGE annoyance. You cant mix 3 scoops with 600ml of water...its very chunky and even after blending with double the amount of water its still thick..even the blender and shaker are hard to clean. Definitely NOT easy mixing. The only reason I'll buy this product again is because I made quite good gains muscle wise

Disgusting

Review by Joe

(3 May 2021)

Remove that junk off the Market and Being the Original Elite Gainer Back because wow this is rubbish

Horrible taste

Review by BJ

(6 April 2021)

What a horrendous tasting supplement. I literally feel like I'm drinking something that is loaded with chemicals. I bought the Vanilla pod flavor. Haven't tasted something this horrible in years. Even supplements from the early 2000's tasted much better. I have and use many other products from NPL that's why I decided to try this but hell no, it's bad. The after taste feels like I had petrol in my mouth. Definitely won't buy again.

No gum additives in the this Gainer.

Review by Brent

(25 June 2020)

This is the cleanest real food gainer that I can find. Other gainers always contains Xanthan gum, Guar gum and creatine ( I prefer to add my own creatine).

I got the strawberry which tastes great and the sweetness is perfect. The texture is a bit grainy but I enjoy that.

The only problem is the suggested serving. It's impossible to take 3 scoops with 600ml water or milk (you'll need like a litre of milk). It's very thick and extremely filling. I take 1 1/2 scoops daily with milk and water (50%/50%). Using water reduces the thickness. I also add this for extra protein: https://www.supplementworld.co.za/organic-life-nutrition-pea-protein.html

Overall, I like the product and I have been gaining weight without gaining a lot of fat (hardly any according to my BMI scale). Looking forward to try another flavor.




Doesn't Mix Well, Thick & Porridge Like.

Review by Ameer

(3 June 2020)

Elite Gainer, my usual go to for high protein and calorie count, being a mass gainer, is out of stock everywhere so i decided to give this a shot.

Flavour is nowhere on point compared to their other offerings, there is a powdery and porridge like flavour which makes sense given that its a real food shake. My problem however is that it doesnt blend and and the texture is somewhat grainy and not uniform.

The shake is also much thicker compared to the other offerings, when using the recommended serving method ( 3 level scoops and 500ml-600ml water). Going to be tough to get through a whole tub of this to be honest. at only around 30G per serving, and one serving being so thick and full of carbs, it may make sense to go with an alternative, as this has serious potential to bloat if you can get it all down.

Won't buy again.