Product Info
SSA Supplements Anabolic Muscle a protein shake designed for the hard gainer.
Three scoops a day provides 31 grams of protein from a range of sources to feed muscles and 824 calories for increased body weight.
Included in the formula is creatine monohydrate for increased power during your training and tribulus terrestris for natural testosterone support.
This gainer offers fantastic value for money. At the time of this review 3 scoops a day will cost just R16.92.
Potential Benefits:
• Protein for muscle gains.
• Extra calories for increased body weight.
• Stronger lifts during training.
• Natural testosterone support.
Nutrition Facts
Serving Size: 1 Rounded Scoop (75g)
Servings per Container: 53

Amount Per Serving
Per 100 g
%NRV*
Energy
1 150kJ
1 533kJ
†
Protein (including AA's)
10 g
14 g
36%
Glycaemic Carbohydrates
57 g
76 g
†
of Which Total Sugar
7,7 g
10,2 g
†
Total Fat
0 g
0,6 g
†
of Which Saturated Fat
0,38 g
0,5 g
†
Dietary Fibre
0 g
0 g
†
Sodium
63,75 g
85 mg
†
HYPERTROPHIC MUSCLE COMPLEX
Glycine
5 000 mg
6 667 mg
†
Creatine Monohydrate
1 000 mg
1 333 mg
†
Taurine
500 mg
667 mg
†
Tribulus Terrestris
300 mg
400 mg
†
*NRV Per 150 g Serving- Nutrient Reference Values for individuals older than 4 years.
†-NRV not established.
# Dietary fibre obtained using AOAC 985.29.
Ingredients
Carbohydrate Muti-Stage Blend (Waxy Maize Starch, Maltodextrin, Dextrose, Fructose), Time Released Protein Matrix (Whey Concentrate, Milk Protein, Soy Isolate, Micellar Casein), Muscle Stack ( Glycine, Creatine Monohydrate, Tautine, Tribulis Terrestris), FLavouring, Lecithin, Cocoa (in chocolate variants only), Stabilizer, Non- Nutritive Sweeteners ( Sucralose & Acesulfame K), Digestive Enzyme Blend, Colourants.
ALLERGEN INFORMATION
Contains: Cow's Milk, Soy Protein.
This product is produced in a facility that processes Eggs, Dairy and Soy.
Recommended products to use with this item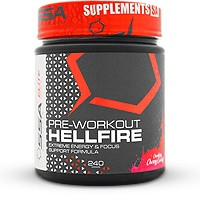 Directions
• Mix 1-3 round scoops (75g/150g/225g) in 200-600ml of water or milk.
• Consume 2 to 3 servings per day, most importantly after training.
RECOMMENDED TIMES OF USE:
BETWEEN MEALS
• Drink serving between meals to maintain positive nitrogen balance and support a high calorie diet.
AFTER WORKOUT
• Consume one serving immediately after exercise to support maximum recovery.
BEFORE BED
• Consume one serving about 45-60 minutes before bed to provide nutrients to build throughout the night.
Notice
Seek advice from a health care practitioner before use if you have any pre-existing medical condition. Do not use if you are pregnant or nursing, or if you are being treated for heart disease or high blood pressure. Should not be used in conjunction with any prescription medication including MAO inhitors, stimulants, or anti-depressants. Discontinue use and consult your doctor if any adverse reactions occur, KEEP OUT OF REACH OF CHILDREN
This product has not been evaluated as a medicine by the Medicine Control Council of South Africa and is not intended to diagnose, treat, cure or prevent any disease.
DO NOT EXEED RECCOMENDED DAILY INTAKE. DIETARY SUPPLEMENT SHOULD NOT REPLACE A PROPER DIET.
Customer Reviews
Makes you gain fat than muscle

Review by Micky

(16 January 2022)

Way to sweet and not recommended if you want to lose weight it contains 824 calories making you gain more fat than muscle, I threw protein shake in the dustbin after gaining so much fat.

Very good

Review by Tango Oscar

(16 December 2021)

I used the small container and in three weeks I could see massive results.

Stay away from it

Review by Runs guy

(6 July 2021)

It can trigger the runs in a few hours after consumption. It's way too sweet. It seems like a good deal but the ingredients are of low quality. It can really hurt you. Stay away from it.

Way too sweet, low actual protein

Review by Zee

(28 April 2021)

This is way too sweet because of the sweetener and gives me the runs now and then. The tribulus and creatine do help but doesn't do enough to feed the muscles, used 4 buckets in different flavours, wasn't worth it

Not worth the money

Review by Review

(2 April 2021)

I know it may seem a great deal for the money. But once you look at the ingredients and the quantity of protein, it's cheap quality and not worth it. I recently bought the banana and chocolate flavored. It's way too sweet (although its low in sugar, it's due to the loads of artificial sweeteners). It has a bad powdery taste. I would not recommend this to anyone.

Way too sweet

Review by RG

(13 August 2020)

Haven't tried other flavours but Chocolate mousse tastes very good it is just way way waaay too sweet. 1 scoop with water thats it otherwise it becomes nauseating. I find it very rich with milk. Too soon to tell if it does what its suppose to do.