Product Info
SSA Supplements Massive Muscle is a shake for increasing weight.
Weight Gain
The question we get asked the most by athletes starting their fitness journey is how do they increase weight and muscle.
Well the simple answer is to eat more food. But most cannot eat the amount of food needed to starting upping their weight or don't have the time or facilities to prepare food.
Start Building Muscle
This will give you 20 grams of quality protein needed to pack on muscle. Protein becomes amino acids which are the building blocks of muscles.
6 Protein Types
Getting enough protein is necessary to build muscle, but where the protein comes from is also important.
Types of protein are used differently by the body, so to cover all the 'gaps' the manufactures have included protein from 6 sources.
Value Mass Gainer
This is one of our best value-for-money gainers, but don't let the price take anything away from the quality of the product.
Related Products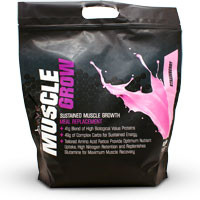 Nutrition Facts
Serving Size: 1 Rounded Scoop (75g)
Servings per Container: 53

Amount Per Serving
Per 100 grams
%NRV*
Energy
1 183 kJ
1 481 kJ
†
Protein (including AA's)
20 g
27 g
Glycaemic Carbohydrates
46 g
56 g
†
of Which Total Sugar
7,4 g
9,9 g
†
Total Fat
2 g
2,6 g
†
of Which Saturated Fat
0,2 g
0,3 g
†
Dietary Fibre#
0 g
0 g
†
Sodium
140 mg
187 mg
†
HYPERTROPHIC MUSCLE COMPLEX
Glycine
5 000 mg
6 667 mg
†
Taurine
1 000 mg
1 333 mg
†
L-Glutamine
500 mg
667 mg
†
*NRV Per Serving - Nutrient Reference Values for individuals older than 4 years.
† - NRV not established. #Dietary fibre obtained using AOAC 985.29
Ingredients
Carbohydrate Muti-Stage Blend (Waxy Maize Starch, Maltodextrin, Dextrose, Fructose), Nitrogain Protein Matrix (Whey Concentrate, Milk Protein, Soy Isolate, Whey Isolate, Egg Albumin, Micellar Casein), Hypertrophic Muscle Complex: ( Glycine, L-Glutamine, Taurine), Flavouring, MCT Oil, Lecithin, Cocoa (in chocolate variants only), Stabilizer, Non-Nutritive Sweeteners (Sucralose & ACESULFAME K), Digestive Enzyme Blend, Colourants, Vitamin Mix: ( Vitamin C, Niacin, Vitamin E, Pantothenic Acid, Vitamin B6 (Pyridoxine), Vitamin B2 (Riboflavin), Vitamin B1 (Thiamine), Vitamin A, Folic Acid, Biotin, Vitamin D, Vitamin B12).
ALLERGEN INFORMATION
Contains: Cow's Milk, Soy Protein.
This product is produced in a facility that processes Eggs, Dairy and Soy.
Recommended products to use with this item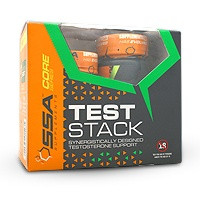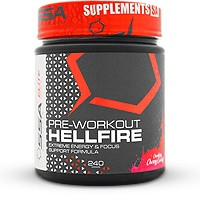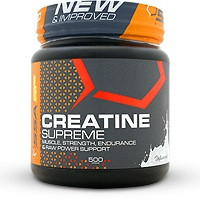 Directions
• Mix 1-2 rounded scoops (75-150g) in 200-400 ml water or milk.
• Consume 2 to 3 servings daily to meet daily protein and carbohydrate requirements
• SSA'S MASSIVE MUSCLE is best used as a post-workout recovery shake.
Notice
Seek advice from a health professional before use if you have any pre-existing medical condition. Do not use if you are pregnant or nursing, or if you are being treated for heart disease or high blood pressure. Should not be used in conjunction with any prescription medication, including MAO inhibitors, stimulants or anti-depressants. Discontinue use and consult your doctor if any adverse reactions occur. KEEP OUT OF REACH OF CHILDREN.
Customer Reviews
SSA user

Review by Recover

(17 March 2021)

I prefer to use this product cause when i check I can see the work

Acne break out and too much sugar!

Review by Offy

(13 March 2021)

I had a serious acne breakout within one week after using this. Not sure, but i think im reacting to this supplement. Anyone's else?
Its too sweet too!


Over sweeeeeeeeeeeet

Review by Sakhy

(15 June 2020)

Worst mass ever,its too sweet and its weak,gives me running stomach each time i take it. It gives me many tummy issues. I don't think i can ever gain from this product as i get so much running stomach.

TOO SWEET

Review by Jonno420

(28 March 2020)

It's Lekker but my china it's too sweet

Best product ever!

Review by Ry

(7 November 2019)

I have used brand after brand, but this is by far my favourite. I have gained strength and muscle at a steady pace without feeling bloated or nausea like I do with other brands. It mixes well and honestly works great for me. I have to agree with others with regards to how syrupy sweet it is.

I love the product only it's too sweet but i use water to mix it, and i have seen good results

Review by Frank kamuntu

(21 June 2019)

I haven't used it for long but it seems to be a good product

Too much sugar baby

Review by _Freak

(23 May 2019)

Yerrrrrrrr, the sugar is through the roof

Award winning worst supplement

Review by Ty

(1 May 2019)

Award winning worst supplement.
How is this even on the market.
You will be diabetic in no time. Too sweet. Why even add more sweetener? Even can feel the effect on your teeth. The supplement doesn't mix properly either. Its just a playing ridiculous supplement.

Its good for real

Review by Brave

(17 February 2019)

I gained additional 4kgs in the first week

The best ever for me

Review by Naty

(22 January 2019)

This is the best supplement for me I've gain too much try it from 76kg to 81kg within 3 weeks.

more protein than any other mass builder i know of

Review by Steven

(9 October 2018)

It really is way too sweet, my stomach isnt too bad with it but its soooo disgustingly sweet, i think its a lot of some kind of sweetener


Mero

Review by Siphetho

(26 August 2018)

Awesome. Works very quick for me and i have a change in a blink of a eye..... Great stuff

Too sweet

Review by Dash

(22 July 2018)

Just bought don't know if it is going to work. Hey sugar is too much. I wondering if is not going to cause problems due to too much sugar. I used other brands before not sweet as compared to this. SA Supplements do something with regard to sugar content.

Good, but very sweet

Review by Loftie

(4 April 2018)

Very good results, but taste is too sweet, hard to get down..

running stomach

Review by Nickey

(18 December 2017)

its effective but too sweet and it makes me fart and run a lot

8 December 2017

Review by Rich

(8 December 2017)

I was 84.kg ,now am 87kg in 2wks and am gaining some serious muscle. If the sugar can be reduced, vannila taste is not bad.

There is better

Review by Nick

(1 July 2017)

I found the taste to be very very sweet but manageable. but the digestive part is so terrible .it gave stomach issues id say you rather put down a few rands more and buy something of higher quality as the progess is bad also so add a few rands and go for better alternatives such as evox and evolve

There is better

Review by Nick

(1 July 2017)

I found the taste to be very very sweet but manageable. but the digestive part is so terrible .it gave stomach issues id say you rather put down a few rands more and buy something of higher quality as the progess is bad also so add a few rands and go for better alternatives such as evox and evolve

Running stomach and bloating!!

Review by Hector

(27 March 2017)

Worst muscle gainer ever, can't use it because of running stomach and serious bloating... Worst product ever. Now can't use because every time I drink everything in my gut comes out and feel bloated so much my stomach pains!

toooooooo sweet

Review by structure

(17 March 2017)

This is a great product is works for me only have one downfall its too sweet especially when I drink it using milk

proper

Review by Johan

(11 March 2017)

Really cost effective. Helps to get those extra calories in when bulking up. Strawberry tasted similar to nesquick

Puked

Review by BobbyBoulders

(6 January 2017)

I hate the strawberry flavor. Makes me want to throw up every single time. I have to literally psych myself up each time I'm about to take it.
It works great for putting on weight,... but gosh, the taste is horrendous.
I now drink it with a ridiculous amount of water (2ltrs)

Just too sweet!!

Review by Tony

(21 December 2016)

Chocolate flavour is good, but its just too sweet. Seriously when I drink it, I feel like puking because of the sweetness. Please relay message to the supplier to reduce the sweetness!! Otherwise I like all the ingredients in this mass gainer.

Unsung gainer

Review by Bollocks

(29 October 2016)

I have used this product for about a month now and have seen some solid gains. The added creatine really helped me strength wise. Only negative comment is that it contains way too much sugar!! Other than that, it is good all around and will do the job.

it works

Review by Wonder

(30 June 2016)

i have gained 4kg in 3 weeks this thing works no side effects... but when you mix it with milk gave me running stomach but I changed and i am using water and no problems


great product

Review by nick

(9 May 2016)

okay im going to be honest ..those reviews saying they gained 10kg etc in a month well thats impossible unless your juicing. anyway the massive muscle is rough on the stomach but the trick is to have it with water and not milk..water made all that stop and plus water absorbs faster in the body so its a plus. the gains are good and solid but you do need to train regularly and stack this product with a whey protein and a creatine to get maximum results

febulous

Review by Malie

(2 March 2016)

The product must be available to all stores

stop running

Review by nik

(25 February 2016)

hi guys i posted my review recently regarding the running stomach. i found that if you mix it with water it does reduce the running a lot as water absorbs faster in the body. milk with this supplement is a complete no no.Some digestive enzymes should be added but for the price and amount of servings per 5kg its good value for money

gained 5kg

Review by cameron

(21 February 2016)

gained 5kg from it about to go for another drum looking forward to good results...... I would like to know which usn creatine can u combine with my s.a massive muscle for good results

Too sweet

Review by Jawz

(8 February 2016)

its just too sweet

The best product I ever used

Review by jbreezy

(31 January 2016)

five star the best to get muscle mass

running problems

Review by me

(31 January 2016)

i always run when i take massive muscle.Its very effective but how do i stop myself from running please any help?

Good Product. Good Taste

Review by Gitz

(25 January 2016)

Used this for about 2 months and it does the job. For the price no one can really complain. It has a great taste to it. Just a little rough on the stomach. Other than that it's a great gainer especially if you combine it with a little creatine.

its okay

Review by nik

(24 December 2015)

I am going to be absolutely honest. The first day that i took this it gave me running stomach and everytime i i take it ,it makes you fart alot. And this happned with a few friends of mine as well. Results are good for the price but it does need some work. Flavours and taste is actually not bad at all. Its only the diarrhoea and farting. But otherwise it is an effective product

best in the RSA market

Review by ndani

(28 September 2015)

it is amazing gained 10kg on this.....

So Far so Good

Review by LiamFit

(22 September 2015)

Got mine yesterday, taste great...i want to know if i can mix it with SA Creatine supreme?? and also if i can take it both pre workout and postworkout?



Great

Review by Badass

(21 September 2015)

Was really refreshing to have seen good results from a mass builder, i have tried taking serious mass and true mass from those big international companies but they didn't come close to the results i wanted and what i got from massive muscle. worth the buy

The taste will wear you down for real

Review by Beast Mode

(14 September 2015)

If you're looking for results, rest assured however has a terrible taste that will literary gag you. I' m now quitting it just because of the taste.

never go wrong with Massive muscle!!

Review by Dube

(21 August 2015)

Used this in Dec. gained 5kg from it...gym with high intensity and you'll get your reward post workout!!

Great taste, great value

Review by Robzito

(13 August 2015)

This product is actually competing with the best brands in the world. Its cheap and works very fast. Great value and great taste!!!Big ups supplement S.A.

Great Mass Builder

Review by Shady

(9 July 2015)

Great mass builder with very fast results...within 2 weeks I have already seen a major difference in growth. Great work Supplements SA! Also I use water instead of milk in my shake and it tastes pretty good. My new cooldrink! I have strawberry flavour, I'm yet to try chocolate after.

Massive muscle

Review by Dan

(7 June 2015)

Yes the shake works great
Not pricey at all
Only problem is that is very sweet even with
2 glasses of milk

great stuff

Review by freeman

(26 May 2015)

Best supplement ever I gained 4kg in 1 month its worth it u willl never go wrong with massive muscle

awesome

Review by hash

(20 May 2015)

nice and cheap for good results fast

Good product

Review by SJ

(5 May 2015)

Very cheap for good quality mass builder. Only negative comment I have is that it is extremely sweet

wonderful product

Review by Miki

(25 March 2015)

I have also started using the product and Im also enjoying it, but my issue is that Im experiencing running stomach. Is there a way I could prevent this?

aweeeeeeesome

Review by jusrob

(24 March 2015)

great quality

A good product you have

Review by sabelo

(14 March 2015)

It is my first time using it but I could see results. Best results at a low price !!!

best mass gainer

Review by andile

(21 February 2015)

Sure thing it gives stomach runs but after some time using it with water, It worked wonders. I bought a 5kg container and it was on special , with a bonus of 1kg container and SSA hell fire energy drink. The hell fire , took me to hell n felt the fire. The price is good.

My goto snack

Review by Rick

(11 February 2015)

I struggle to put on weight... seriously I struggle. Busy work schedule means I can sit down and eat all day. Lunch I can eat but I need more food. This is perfect for mid-morning and mid-afternoon. I don't bother with milk (get manky in the car), just use water. Taste is a bit sweet, but you get use to it. I'm slowly starting to put on some weight and lean muscle. Price is lekker.

a wonderful product u hv here

Review by Pat

(10 February 2015)

I tried this product and it always works wonders all the time.

SUPPLEMENT

Review by linc

(29 July 2014)

If u follow the eating plan on the container, u will grow, if u really on the supplement only and eat like a 5 year old girl, then thats what u would look like.. when using a mass gainer, keep in mind that u are going to put on fat and muscle, so make sure u have a low .bf, and no love handles etc, if u have fat in unwanted places, diet,, until u are satisfied, then use a sup like this

undecided

Review by kay

(14 July 2014)

Used the product for 3 months, effective results... But makes your stomach run though. Gain 9kgs

Terrible

Review by Lifter

(27 June 2014)

WORST weight gaining supplement i have ever taken, I didn't see any results and it always made my stomach run. The only positive side of this supp is the price.

Before using 84kg and after 103kg

Review by Aubrey

(26 June 2014)

I've been training for 5 years now strong but since this year i started with Massive Muscle at first i was not paying too much attention on the product results, then i stopped for a month without using it then i saw how my body started gaining. was 86 when i started now am 103 and i look very big and strong. best product by far

Rubbish

Review by Tagoots

(11 June 2014)

The only good thing about this shake is its price. It tastes terrible, MUCH too sweet and it gave me the runs. I tried the chocolate and the strawberry. Will definitely not be using this again !!!

Good

Review by Joe

(1 June 2014)

Taste fine but has not really gave me the desire muscle gain. Body size did increase with minimum muscle movement.

* Good product for muscle gain

Review by Motsa:K

(28 May 2014)

* Been using it for two weeks now ! ...Seen some pretty good gains .....Price very effective ....And the taste is just not that good ! Too much sugar !

Almost perfect...

Review by liftalift

(13 April 2014)

Excellent product! Only problem is that it is loaded with sugar so it tastes extremely sweet. This might not sound like a bad thing but if you plan on drinking at least 3 shakes a day, it becomes overwhelming. Otherwise, excellent product in terms of price and effectiveness. Would definitely recommend!

Useless

Review by Scott

(2 April 2014)

Good price but it hardly did anything for me. Even tried following the sample diet but didn't see any gains.

The best supplement I've ever used.

Review by Quintonio

(26 March 2014)

The best supplement I've ever used I've add nothing else just drink 2 scoops 5 times a day and you wil see in the first month u wil be gaining weight and building.

All Great

Review by Matthew

(24 March 2014)

I enjoy the taste (chocolate) and banana if you have a sweet tooth! For the price it is an excellent product with great results! Very Happy!

Dissapointed

Review by Legit

(11 March 2014)

I haven't had this product for long but my first serving was a terrible experience. I don't understand why they would make something taste so sweet, Its nauseating. Why add sweeteners, we cut sugars out of our diet so that everything taste bland then I gotta chug down a serving of this stuff which taste like it has 20 spoons of sugar talk about a shock. If something is not sweet enough ill add my own sugar. I'd rather drink something that is tasteless and effective. Anyway if its effective or not i will not use this product again.

Great Taste and Really Cheap

Review by Steve

(26 February 2014)

Been taking it for 2 weeks now and I'm seeing come pretty good gains, but I'm not sure if I'm supposed to be taking so much, I take 150grams 4 times a day and throw in 5mg of Supreme creatine after my workout in my Shake. If I'm overloading or not it sure is paying off.

its AWESOME

Review by ants

(23 February 2014)

supplement sa has came up with a product which has a high protein content and just the right amount of carbs in it I've been using the protein shake for 3 weeks and can already see the progress BIG UP supplement SA!!!

Brilliant

Review by Charlie

(26 January 2014)

By far the most effective mass builder I've used. Gained 6kgs in the last 2 months, with minimal fat gain. I happen to love the taste. I take it in three portions, 3 scoops mid morning, 4 scoops post workout and another 3 scoops 30mins before bed. For that price, for 5kg and that amount of protein, it's an absolute steal

Great taste great price.

Review by Rynard

(18 January 2014)

I liked this product it mixed easily with no lumps. It tastes great I had the vanilla flavour.

Great Product

Review by JP

(12 December 2013)

I am a guy with a little budget and big needs when it comes to training, this product it prices well and tastes real good. Defo gave me a bit of Gain, if you want good results in any way possible in the Gym, FIRST look at your eating plan!!!
I started at Weight 86kg and body fat of 17% I am now 76Kg and 7%body fat, just by changing my eating plan!!!!

Excellent

Review by mgdotcom

(2 December 2013)

I'm loving this product. The bcaa mix and protein content makes it a must for a bodybuilder or someone just looking to put on some lean mass. I use it pre and post my workout. taste is good, especially choc and the gains are excellent. I really love the price though. Supplements SA are doing some good things.

great

Review by bush

(15 November 2013)

I haven't been using it for long but I can see changes I'm gaining more weight faster than when I was using other mass building supplements and I would recommend its use with ssa creatine supreme

*wow*

Review by Gys

(6 November 2013)

This is really an amazing product! Even though I use it with a cup of oats, it's by far the best supplement I have ever used. I've had it all, from USN to EVOX and SSN, but none really worked for me, until this. To get enough calories I mix 2 or 3 scoops with a cup of oats and then drink it, the results are astonishing!!!!! Try it... I just really hope the price stays the same!!!! Probably the most affordable 'protein' drink on the market, and the best tasting chocolate flavor I've ever tasted. Thumbs up for supplements sa!!!!!

not good

Review by Darren

(6 November 2013)

taste is horrible, I have tried a few flavours. Strawberry tastes so bad I had to throw it away its like drinking pure sugar

great stuff

Review by presidito

(12 September 2013)

gained over 10kg in less than 3months, works great for hardgainers.

good stuff

Review by Iron_man

(12 July 2013)

I enjoyed this. no bloat , good mild flavour. add some BCAA for post workout & you got an affordable effective post shake. use as mrp - good as well.

Great price great results

Review by Brent

(10 July 2013)

Started buying this product instead of Evox 5XL muscle meal due to the price, this product is great, good mixture of carbs and protein makes it easy to reach daily caloric needs with a lot of protein, doesn't taste too great though. I highly recommend this company and product!

Really Works.

Review by Sir

(9 July 2013)

You wanna bulk...use this. Does not taste so good with water but nice with milk (Choc Fav). Extremely perfect for bulking up. Big Ups to SSA.

All round good product!

Review by Duncan

(9 July 2013)

Very good product!! little on the sweet side but you get use to it after a while. Mixes well, no lumpy stuff, i use half a serving of it with Whey Protein and stack it along with BCAA.
Haven't been on it very long but the pump i had was notable.
Really recommend this, good price as well for what u get!

Love it...

Review by Chris

(1 July 2013)

I like the ratio between the Pro and Carbs. Much better than other Muscle Builders. I use a 60g serving Pre-Workout and 120g Serving Post-Workout. The taste is also great...
Also great to use as a MRP when food isn't an option.

Good gaining protein

Review by VDN

(27 May 2013)

Been using it for 2 weeks and have put 2 quality kgs on in weight. Very happy with my gain and now looking forward to the rest of the month and hopefully putting on another 2 kgs.

AMAZING!!!

Review by Oliver

(21 May 2013)

Perfect weight gainer! goes down easy and does a good job.

TERRIBLE TERRIBLE TERRIBLE

Review by Brian O'Connor

(7 May 2013)

I will NEVER buy this stuff again! It tastes TERRIBLE, doesn't matter what you mix it with. Its super sweet with milk, and it tastes like medicine when mixed with water. And worst of all, it gave me the runniest tummy day after day.

great product

Review by harvest

(9 April 2013)

This is a very good supplement to gain muscle fast.

good value for money!

Review by Gys

(5 April 2013)

I've been on this product for about a week and already I'm seeing gains in muscle size. It's, for me a great product with a great price. I use it with maltodextrin to get extra calories and it really works for me as a hardgainer!

Fantastic

Review by Rory

(20 March 2013)

Absolutely great for people with metabolisms like a rocket. great weight gain. Would wholeheartedly recommend

Great and effective

Review by Razer

(22 February 2013)

I started using this 18 months ago when i weighed 72kg @ 13% bodyfat. I am now 88 kg @ 14% bodyfat, so great results from a great company. Its a bit sweet though

MASSIVE

Review by Shredded Muscle

(21 February 2013)

This product is potent!! I don't use anything else!! SUPER!!

Good Mass Gaining Product

Review by Brenton

(4 February 2013)

Reach weight goal , great product for persons with fast metabolism!