Product Info
Evolve Nutrition Kre-Alkalyn Creatine is widely becoming recognised as the greatest supplement discovery since creatine itself. Kre-Alkalyn is the world's only patented, ph balanced creatine that doesn't lose potency before reaching muscle. That means, that unlike other regular creatines, the amount you put in is exactly what reaches your muscle, delivering up to 28% more strength for massive lean muscle gains with no loading, cycling, bloating or any other side-effects common to regular creatine. All these benefits make Kre-Alkalyn Creatine a necessity in every athlete's arsenal.
Nutrition Facts
Serving Size: 2 Capsules
Servings Per Container: 30


Amount Per Serving
% DV
Kre-Alkalyn®
1 500 mg
†
Chromium Polynicotinate
†
† Daily Value based on 2,000 calorie diet
Ingredients
Other Ingredients: Magnesium Stearate, Aerosil.
Recommended products to use with this item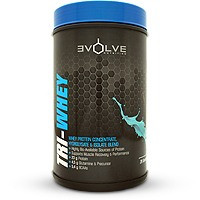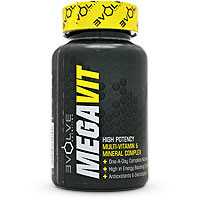 Directions
• As a dietary supplement take 1 serving (2 capsules) pre-workout and 1 serving (2 capsules) post-workout.
Notice
Do not use if you are pregnant or nursing. Not intended for any persons under the age of 18. Seek the advice of your healthcare professional if you have any medical condition or are taking any medications. Discontinue use if you are experiencing any side affects.
Customer Reviews
starter

Review by dino

(16 September 2015)

this was one of the first supplements i tried. been training for about 8 months and wanted something to help build muscle and give me more strength. starting to feel this after 4 - 5 days. didn't put on massive muscle but i added a bit and got more defined. cheap and worth a try.

Stick to my pre-workout

Review by Azzib

(20 May 2015)

Wanted to take a break from my pre-workouts. SW recommended that I try this during my break. NOT the same buzz or energy. Strength did increase .... BUT GIVE ME THE BUZZ

Nobody can stop me

Review by SuperMan

(19 March 2015)

This stuff is great. No crazy caffeine buzz like a pre-workout, just lekker strength and endurance which is what you want No? 30 servings at R179 .. come on!

No bloating

Review by SliCed_n_DiCED

(13 February 2015)

I hold a lot of water with creatine monohydrate, but with this I don't. Like to stay lean year round and still try increase some muscle. Most noticeable about this is the strength increase (not massive) but definitely lifting more then usual.

Training improved

Review by Steven

(5 December 2014)

My training improved, mostly endurance between sets. Would prefer a powdered version. Not keen on capsules.

Nice strength

Review by Clint

(21 November 2014)

I don't like caffeine pre-workouts because of the buzz, this is a great replacement. Gave me strength during my workout which was great.

Great

Review by Frans

(13 December 2013)

Work Very good made me pee a lot and made me drink a lot . But not as strong as I hoped!