Product Info
USN Hyper Cell Anabolic is an advanced anabolic creatine transport and muscle cell rehydration system.
The CREATINE MUSCLE GROWTH STACK has a blend of 4 creatine types giving you a total of 9.5 grams per serving for increased muscle strength during your training.
For accelerated lean muscle gains the MYOFORCE MATRIX contains Essential Amino Acids, Beta-alanine and HMB which all play a role in preserving muscle during intense workouts as well as promoting protein synthesis for enhanced protein utilization from the food you eat and shakes you drink.
INSUFORCE contains ingredients to improve insulin sensitivity and nutrient uptake which are important factors for enhancing the effectiveness of the product.
USN Hyper Cell Anabolic has been designed for hard-gainers looking to maximize their gains.
Related Products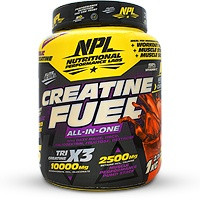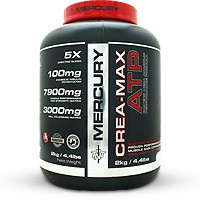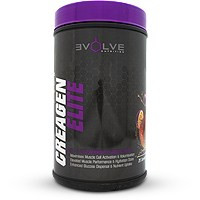 Nutrition Facts
Serving Size: ± 1 scoop (30 g)
Servings per Container: 23

Amount Per Serving
%NRV*
Energy
235kJ
Protein
0 g
Carbohydrates
13 g
Of which total sugar
1,0 g
Total Fat
0 g
Dietary Fibre
0 g
Total Sodium
58 mg
Potassium
68,9 mg
Nicotinic Acid
35,0 mg
219%
Vitamin C
120 mg
120%
Calcium
110 mg
8%
Magnesium
46,8 mg
11%
CREATINE MUSCLE GROWTH STACK™
9 520 mg
Creatine Monohydrate
7 000 mg
Creatine HCl
840 mg
Creatine Ethyl Ester HCl
840 mg
Tri-creatine Malate
840 mg
MYOFORCE MATRIX™
4 375 mg
Essential Amino Acids
2 000 mg
Beta-alanine
1 000 mg
Calcium-HMB
750 mg
Taurine
500 mg
L-arginine HCL
125 mg
INSUFORCE™
190 mg
Alpha Lipoic Acid (ALA)
100 mg
Gymnema sylvestre Extract
50 mg
Pterocarpus marsupium Extract
20 mg
Momordica charantia Extract
20 mg
Chromium (as Picolinate)
11,2 mg
32%
*% Nutrient Reference Values (NRVs) for individuals 4 years and older (2010).
† NRVs not yet established.
Ingredients
Carb Matrix (Maltodextrin, Waxy Maize), 4-Way Creatine Blend (Creatine Monohydrate, Creatine HCl, Creatine Ethyl Ester HCl, Tri-creatine Malate), Beta alanine, Calcium-HMB, flavouring, Essential Amino Acid Blend (L-lysine HCl, L-phenylalanine, L-threonine, L-histidine HCl, Tryptophan, L-methionine), Taurine, Magnesium Lactate, Silicon Dioxide, Dipotassium Phosphate, L-arginine HCl, Ascorbic Acid, Sodium Chloride, Alpha Lipoic Acid, Citric Acid, Stabiliser, Monosodium Phosphate, Gymnema sylvestre Extract, Non-nutritive Sweetener Blend (Sucralose Acesulfame-k), Nicotinic Acid, Momordica charantia (Bitter Melon) 10:1 Extract, Pterocorpus marsupium Extract, Colourant, Chromium Picolinate.
ALLERGEN INFORMATION
No common allergens have been added.
Manufactured in a facility that processes (may contain traces of) Soy (from Lecithin), Gluten (Oats), Fish, Peanuts and Cow' Milk.
Natural Ingredients Statement
This final product contains herbal extracts which may differ in colour, taste and texture from batch to batch.
Recommended products to use with this item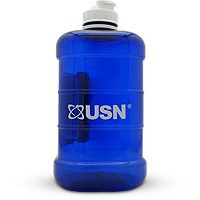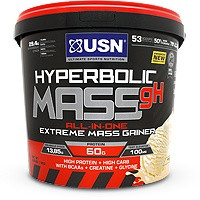 Directions
MUSCLE BUIDING
Mix ± 1 scoop (30g) with 200-250 ml cold water and consume immediately following your workout. On non-training days, consume in the morning when you wake up.
CREATINE LOADING
Take one serving three times daily, one in the morning when you wake up, one before your workout and the other immediately after. On non-training days also spread the 3 serving throughout the day.
MAINTENANCE
Take one serving daily, immediately after your workout or on non-training days, after waking up. Servings may be halved, if required.
IMPORTANT
Remember to have at least 8-12 glasses of water per day. Note that the beneficial effects of creatine will only be obtained with a daily intake of at least 3 g creatine.
Notice
As with all supplementation, please consult your physician first (especially if you have a medical condition), Do not use if you are pregnant/lactating or under the age of 18, Remember that an adequate state of hydration must be maintained when using this product. Have at least 8-12 large glasses of water per day. Taking more than the recommended dose will not improve results and may cause adverse reactions- do not exceed the recommended daily intake, For best results an appropriate muscle gain eating plan and training program should be followed, High intake of free –form amino acids may cause gastric discomfort in sensitive individuals –if this prolongs, reduce dosage or discontinue. Large amounts of beta-alanine powder (greater than 10 mg/kg of body weight) may cause paresthesia (pins and needles). Research suggest that this sensation is caused by beta-alanine binding to nerve receptors, and it is thought to generally resolve on its own after about 1, 5 hours, The sensation may subside after a few weeks of continuous use. If not, discontinue use of this product.