Product Info
The key active compounds in Muscle Wellness Super Stacked Shred are aimed towards increasing norepinephrine levels, beyond normal levels. Norepinephrine and epinephrine are the body's primary hormones that work synergistically to increase energy and metabolize fat.
In addition this fat burner is stacked with anabolic muscle support agents namely; creatine and beta alanine. These will assist your workout and feed lean muscle growth. This two pronged approach will encourage the development of a shredded physique at a quicker pace than regular fat burners.
Dual pump and cut action.
Full ingredient disclosure.
40 Servings.
Veggie capsules.
Related Products
Nutrition Facts
Serving Size: 4 Capsules
Servings per Container: 40


Amount Per Serving
Per Capsule
Beta Alanine
480 mg
120 mg
Caffeine Anhydrous
270 mg
67.5 mg
Kre-Alkalyn
270 mg
67.5 mg
Ginger Root Peeled
180 mg
45 mg
N-Acetyl-L Carnitine
180 mg
45 mg
Yerba Mate
180 mg
45 mg
Nicotinic Acid
20 mg
5 mg
Bioperine® black pepper extract
90 mg
22.5 mg
Ingredients
Veggie Capsule, Magnesium Stearate
ALLERGEN INFORMATION
This product is manufactured in a facility that handles peanuts, fish, milk, gluten and soy.
Recommended products to use with this item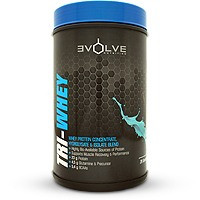 Directions
Take 4 capsules with water preferably on an empty stomach 15 minutes before training.
Take another 4 capsules at any time during the day but avoid taking product within 3 hours before bedtime.
On non-training days take 4 capsules in the morning preferably on an empty stomach before breakfast and another 4 capsules before lunch.
Dosages must be halved if required.
Proceed with caution, check tolerance first before using. Start with one capsule and build-up to the recommended dosage.
Notice
As with all exercise and nutritional programmes, please consult your physician first. Do not use if you are pregnant or lactating or if you have any medical condition. This is not a medicine, has not been tested and evaluated by the MCC and in no way is meant to cure, treat or prevent any disease or disorder. Supplements are best utilized in conjunction with a healthy diet and goal orientated exercise routine. Always consult your healthcare professional before making changes to your diet or exercise routine.
Customer Reviews
Amazing product

Review by eMJay

(19 October 2018)

Without a doubt one of the best fat burning products I've ever used. Proven results