Product Info
Supplements SA Incinerate is a rapid acting fat burner which targets abdominal fat.
Fat Breakdown
Contains ingredients to promote fat thermogenesis which is generating heat by burning up stored calories which usually is fat.
Each 3 capsule serving has a generous amount of 300 mg green tea extract which has been shown in a study to stimulate brown fat breakdown to ignite the calorie burning process.
12 Week Study
A 12 week study of 15 obese men with the use of coleus forskoli showed an average of 4.5 kilograms of fat loss and an increase of 3.7 kilograms lean muscle.
This product contains 120 mg of coleus forskoli which has been standardized for 20% forskolin, the active ingredient responsible for the breakdown of stored fat.
Powerful Anti-oxidant
Included in the formulation is Alpha Lipoic Acid which has been shown to benefit inflammation and oxidation caused by free radicals.
Improved Absorption
Ingredients in the product are better absorbed by the body thanks to the addition of patented bioavailability enhancing Bioperine.
Increased Energy
When going on a fat loss program a calorie restricted diet may also be followed. The reduced calories from food may leave the person lacking energy and mental focus.
To increase energy 350 mg of caffeine has been added. Taken before your morning exercise it will give you a performance boost and contribute towards the fat burning process.
Related Products
Nutrition Facts
Serving Size: 3 Capsules
Servings per Container: 40


Amount Per Serving
NRV*
Caffeine Anhydrous
350 mg
†
Green Tea Extract (Standardised for 95% EGCG)
300 mg
†
White Willow Bark (Standardised for 15% Salicin)
200 mg
†
Coleus Forskoli (Standardised for 20% Forskolin)
120 mg
†
Nicotinic Acid
15 mg
†
Bioperine
2,5 mg
†
Alpha Lipoic Acid
30 mg
†
NRV - Nutrient Reference Values for individuals older than 4 years.
† - NRV not established.
Ingredients
Allergen Information
Contains no common allergens, but is produced in a facility that processes Whey, Casein, Soy and Egg.
Recommended products to use with this item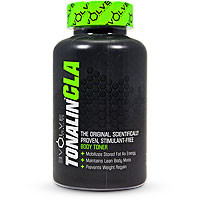 Directions
• Take 3 or 4 capsules.
• A serving in the morning or before morning gym session.
• Test your tolerance levels to determine dosage by starting off with 1 capsule.
• Slowly build up to the recommended dosage.
Notice
Do not exceed suggested usage. Do not use if you are pregnant or nursing, or if you are being treated for heart disease or high blood pressure. Should not be used in conjunction with any prescription medication, including MAO inhibitors, stimulants or antidepressants.
Customer Reviews
overal good

Review by Fadiel

(5 October 2018)

Using it for a few weeks and so far so good

Increased energy

Review by Lu

(30 November 2017)

It is a good product if you need a little push for training however it does give nausea so I would highly recommend on low dosage. Start with 1 or 2 tablet on an empty stomach if training in the morning OR 1 or 2 tablets in the afternoon and skip your mid afternoon snack if you are training later. This helps with not feeling like you about to throw up while training.

I had insane training sessions which is good for endurance however you will stay awake until the AM even on 2 pills/day. Luckily you don't feel tired when you have to wake up.

Great product. Use low doses on empty stomach or at least 3 hours after meals when training afternoon. High energy during training. Be ready to stay awake until 3am.

One at a time

Review by Scann

(19 November 2017)

Read about the side effects before purchase and realised if you dose one pill at 30 min intervals you dont really feel it. Potent and effective.

Worth it

Review by MrStealYourWeights

(8 November 2017)

One of the best fat burners on the market (In South Africa of course). I would start off by taking 1 pill per training session then increase the weeks go by. Definitely started seeing results. Has helped loose some weight . Wouldn't recommend it if your under 18. This is a very strong fat burner. If you eat well also, you can get into shape faster. It doesn't matter what shape or size you are this product will definitely help you burn fat.

Just bought it

Review by fatbae

(8 October 2017)

It my 1st time using it, nausea &dizziness which last pretty longer almst 2 hours, have tried to take them only at night I think they keep me wide awake as we speak, I could only feel better after drinking up to 6/8 glasses of water within an hour to survive such sickness plus it totally blocks my appetite.
hopefully it will work wonders

it works but!!

Review by zander

(2 October 2017)

It works ,but it causes nausea and dizziness but i started using a smaller dose of the pills and the nausea only lasts ten minute's.

Gets results fast

Review by Steve

(27 June 2017)

The pills are easy enough to swallow, they do cause a bit of nausea for the first 15 min then its gone. This only happens until your body gets used to the pills. The moment you take them you will get an energy boost and your concentration gets better. This product works for me and i notice fat loss within 30 days.

Makes me sick.

Review by Runner boy

(14 June 2017)

Gives me nausea, u become depressed all day long. Just makes me weak AF. throwing it in the trash.

miserable n skipping workout

Review by Buff n stuff

(2 March 2017)

Started using the product, started noticing that I feel nauseated and miserable on the days I use the product. Shrugged it off thinking that eating clean for weeks was the main cause. But now thoroughly convinced that its the product because the nausea and the feeling of the nearby grim reaper wears of ~5hrs after taking the capsules, and starts all over again ~1hr post serving.

chuffed thus far

Review by Adventure racer

(14 February 2017)

It's my first time using this fat burner and I'm not disappointed this far, does everything a thetmogenuc fat burner should do, spikes my body temperature and makes me sweat like a dog which is good, gives me abit of a kick in the beginning, so I give it the thumbs up till further notice, people complaining about being dizzy and nauseas should drink more water and stay away from other caffeine products while on this, just a tip.

Money wasted

Review by Sam

(28 December 2016)

I was set on my goal and bought this double pack.
I took it three times and every time I feel nauseous and dizzy.
I took two tablets today and still feel nauseous.
I still have about 140 tablets so will try one capsule the next time.

Only fat burner that has this effect on me.


not worth it

Review by corrie

(20 October 2016)

makes me feel depro and my mood not good in turn makes me feel misreble. some things just not worth it

Made me sick!

Review by Ladylee

(18 October 2016)

I took these around 7:20 in the morning then I started feeling nauseous around 8. I was vomiting evrything i ate. I was sick from then until the end of the day when I went to bed.
These pills cause nausea and anxiety

Take them at your own risk

Not good at all

Feeling sick

Review by SICKY

(27 September 2016)

First day of using this product, it made me sick I feel dizzy and wanna vomit each time found it hard to sleep, it did make me sweat a lot during my work out and heart rate shot up the roof, even scared to take this morning's dose cause I have work to get through....

Runner

Review by Cecelicious

(26 September 2016)

Today is my first day taking this product, I trained well this morning, lots of energy, I did sweat a lot but I feel headache now, I don't know why, but I will give it a time, maybe it's not in my system yet.

Excellent

Review by tedmaster

(22 September 2016)

I have been using this product about a month, so far so good

Great product

Review by Rajesh patel

(1 September 2016)

I went from 105 kilograms to 92 in two months , great stuff

After effects

Review by Kaymo

(25 August 2016)

The product is quite good for its purpose but the after effects are unbearable, Tried it for 2 weeks+ but I stopped due to nausea,after taking it i feel nauseous for hours or so until i eat then i feel better but the depression kinda mood continued throughout, I felt sad and miserable.
If the side effects can be minimised,I'll surely go back to this product.

Good but not good

Review by Moe

(12 April 2016)

The product seems amazing but unfortunately I wouldn't think of ordering again because when you take it , you feel miserable for hours

Not Worth it

Review by Theuns

(15 February 2016)

Price is obviously really good, it is definitely a thermogenic had some good sweat during my sessions but you can get a lot better out there, this nausea feeling is killing me and i am normally the guy that doesn't get the side effects but only the results .I gave the bottle to my mate after 2 weeks, when i take 2 pills i don't get the nausea but then i also don't feel a difference in the gym.

sorry supplementSA but this is not worth it.

Works but the side effects

Review by DBrend

(2 February 2016)

Used this with changing my diet and what i stuff my mouth with.

Went from 94kg to 87kg 2months, i don't use the recommended as it makes me dizzy and nausea.

so all and all when only taking 1 or 2 a day (5 days a week) it assisted me quite a lot!



Great fat burner for affordability.

Review by Gitz

(25 January 2016)

This might not be the best fat burner out there but for the price you're not gonna get anything better. It makes me sweat like crazy during my workouts and does exactly what the name states. I see some people experience nausea from this but I didn't. I guess it affects different people differently. Overall good product for that insane price. Recommend!

Very good.

Review by karl

(30 December 2015)

Perhaps not the best fat burning product you could buy, but in terms of an affordable product, I don't think it gets much better than this.

not sure...

Review by sceptical

(8 December 2015)

This product is very good...but it causes severe nausea......

Testing effectiveness

Review by Testing

(7 December 2015)

Great price. Makes me sweat out, and gives me loads of energy. Heart rate goes crazy during cardio. Still too early to tell, but like it so far.

Doesn't have desired effects

Review by Nevaeh

(11 November 2015)

So far this product hasn't work for me. I've used other fat burners and I've had results within the first week. What it has managed to do it is increase my metabolic rate (as I'm always hungry) but has not improved my weight-loss efforts with calorie control diet and exercise . You need to be careful of the intake as 3 tablets can be too much if you're sensitive.

Bad Side Effects

Review by Pienaar

(27 October 2015)

A lot of sweating . Nausea. Rapid heart beat. I went from a 69 kg to 66kg in four weeks.

Brilliant and best bang for bucks

Review by Martin

(18 August 2015)

I have used many products like this and this right now is the best.

super product

Review by mark

(25 June 2015)

I never had a lot of weight to lose in the first place , but in six months I have gone from 66kgs to 54kgs ... from 18% body fat to under 10% ... im lean / mean and six packed

so for me this product is a winner !

i was not satisfied with your product at all

Review by Manfred

(21 June 2015)

This fat burner ,I use it for only one month ,120 capsules.I go to gym and when start using it I was weighing 98kg.

For a months I was using this product with my regular gym my current weight is now 96kg.

Which I believe it was from my gym not from this so called fat burner.

It did not work on me .I wasted R219 .
I wasted it!

Excellent stuff

Review by Mudala

(1 April 2015)

It extremely makes me sweat especially on the treadmill and rowing machine. Good energy levels too...fabulous if you are really looking to shed that extra fat and affordable price too.

Excellent

Review by Gideon

(20 March 2015)

This really works for me!!

Great

Review by anton

(25 February 2015)

Great product. Can't go wrong.

great effects at the expense of a little naseua

Review by kayls

(17 November 2014)

well this product is great! i have tried under the counter fat burners with no results but this lil baby is amazing. aside from me having a low dosage of about 3 capsules a day i am immediately seeing results. unfortunately about 20 min after taking i feel nauseous for about and hour or so until i eat then im fine. had a bit of insomnia the first night but now im fine. i love it will deff be ordering again!

fabulous

Review by flavoured up

(16 September 2014)

Great customer service ! Great product 3 days and I'm full of energy a little insomnia but I don't wake up feeling lethargic and best of all I've lost 1.2 kgs and I must say I'm so excited thank you Supplement World ur awesome !!!!

Cheap, effective and lots of energy.

Review by varkevisser

(4 August 2014)

Product is very affordable. Up to 8 pills a day can be bit much. Product gives you lots of energy, heart rate goes way up during gym be warned. Make sure you do not take this at night. Noticed some decent fat loss around the stomach. Will buy this product again.

don't know what happened

Review by attie

(7 May 2014)

I started this burner on monday, I was filled with energy and it went well, just had a lack of sleep, started this week with 2 in the morning and 2 before training, soooo I had a great session on tuesday but today it took a knock, I took 2 @ 9 after breakfast, and then 2 at noon, 15 min before I had trained.. All went well.. Had a great workout , but after it all I found myself feeling so sick! And 7 hours later I still feel that way, nausea, body pains, and extremely flush, with a heavy head! Tho I don't understand y because the 1st 2 days was perfect

Check with the doc first!

Review by Annie

(30 April 2014)

I must say that the product is priced really well, considering the number of servings per bottle. The product is effective; I've lost quite a bit of fat since I started using it. I say FAT because my weight didn't change much, but I could definitely see some change in the mirror. The downside is that I suffer with major depression and the product just aggravated my symptoms. I felt sad and miserable to the point where I couldn't keep my diet in check (binge ate like I was scheduled for execution the next day) and not motivated to work out. Since I wasn't exercising or eating well, it kind of defeated the purpose of taking a fat burner. To sum it all up: Incinerate works, but check with a doc to make sure it's safe to use with whatever condition you may have.

Unsure of this product

Review by Charl

(9 March 2014)

On the first day of taking this supplement I started feeling nauseous, and managed to stay awake a full 24hours without the feeling of having to sleep. Am pooping a lot as well which is a good sign that this is working. Only negativity is feeling nauseous therefore rating the taste a 2.

Most people should avoid

Review by Rijnhard

(16 December 2013)

I've taken it a few times now.
And its side effects are notable, but not worth it. The amount of caffeine is just too high, if you use a caffeinated PWO then i GUARANTEE you will get side effects.

I have been caffeine sensitive before (20+ cups of coffee a day for 3 months will do that) and this stuff (2x2 caps a day) + BSN Hyper Fx, and 3 cups of coffee for 3 weeks and I'm caffeine sensitive again. And its not fun, you get anxious, lose concentration and ALL energy, I nearly collapsed at work a few times in the last week, and could barely concentrate.

You could probably get away with this if you have a high tolerance, and don't take a PWO with caffeine or any coffee.

But I could only take it in my stack for 2 weeks before i got nailed. And this is the second time its happened when i tried to use it (the first was at the beginning of the year)

I'll stick to CLA's and jogging in between my SS intermediate days and a good 5 meal healthy diet. Now if only SupplementWorld had the MusclePharm CLA variation, I'd like to compare that to the Evox cheapo pure CLA I'm taking.


good fatburner

Review by chris

(12 November 2013)

This is a good fatburner for the price you are paying. Like every other fatburners..must also drink lots of water..

Excellent

Review by johannes

(1 August 2013)

Great product, no problems with sleep, increased energy, and overall good feeling. Will recommend to anyone struggling to shed those few extra kg's.

Well worth a try

Review by Zack

(29 July 2013)

This gives a great feeling when taken before training and seems to be effective so far, would definitely recommend a try.

no change

Review by spikiri

(16 March 2013)

I have been using it for 4 weeks. i haven't seen much difference. i will give it some more time.

energy and sweat

Review by Andrew

(26 February 2013)

Not sure about results at this point as I have only been taking incinerate for a week, however I can say it is making me work harder in the gym and is making me 'sweat it out'. Good product at excellent price definitely worth a try.

I expected more

Review by Franna

(15 January 2013)

After reading all the reviews I was excited to try this product.
I got absolutely NO extra energy from this product and I never normally get any caffeine in my system so this was weird.
As for weight loss it was nothing to right home about.
The product works but I think you can do better.
You won't find any fat Burner cheaper than this thou.
I'm comparing this to Titan labs Accelerate (which worked extremely well but its expensive).

Worked a bit

Review by KnikKnax

(30 October 2012)

It is a stimulating product so not for someone sensitive to the effects. I also had mental affects like increased anxiety and stressfulness. That said, it does help out in fat loss. There are safer alternatives but not as effective as stimulants in my opinion. Be careful to dose as the instructions say and you'll be fine.

effective

Review by jp

(18 June 2012)

Bang for your buck! Works well and when i gym the sweat like crazy!! Good product half way through my first batch and i will order again!!

No more fat

Review by Leon

(28 March 2012)

Still very effective. it gives me that extra energy boost and I have lost a lot of body fat using this product! Recommended to everyone who wants to see and feel the lean you! :-)

Great product!

Review by Leon

(5 January 2012)

I've been using this product for a while now too and can definitely say that it makes a difference. You have to up the dosage after a while but is still effective.

Worth it!!

Review by MikeB

(5 September 2011)

I have been using this product on and off for just about a year. Combined with a proper eating plan and a small increase in daily physical activity I have lost just over 24kgms. The more you put in while using this product the more you get back.

Love it!!

Great!!!

Review by Nick

(22 June 2011)

I have been using this product for a while now and love it!
I can feel the difference in endurance and energy levels. Metabolism is definitely up and I am going to re-order.

WoW

Review by Bob B!tchen

(2 May 2011)

Just started to take this product & wow......can definitely feel the difference in energy levels. I'm a shift worker & needs my energy levels to be balanced & this product really works well. Starting to lose the weight as well.........

Just bought

Review by Devin

(24 January 2011)

Hi there all i have just ordered this product going to put it to the test will let you all know how it goes im going to be having a low gi eatting plan with this product lets see i have until the 7 march to drop weight i weigh now 125 kgs lets see will keep everyone in the loop until then wish me luck and will be back to give the complete review of the product

Fat Gone

Review by Keagan

(21 October 2010)

Not bad, worked with me, made me sweat and very hungry, a sign it increased my metabolism.