Product Info
MuscleTech Cell Tech Hyper-Build is a powerful 5-in-1 post workout creatine and BCAA formula for lean muscle gains and recovery.
The five components are:
1. Creatine Formula
2. Recovery Formula
3. BCAA/Amino Powder
4. Endurance Powder
5. Electrolyte Drink
Muscle Gains & Strength
Every scoop contains 6g of BCAAs in an optimized 4:1:1 ratio for maximum leucine delivery.
Leucine is the most powerful of all amino acids at amplifying protein synthesis and keeping your body in a muscle building state.
In fact, the 4g dose has been scientifically shown to increase max strength by over 40% in just 12 weeks.
Enhanced Muscle Recovery
Has an advanced combination of ingredients to help your muscles recover between sets, so you can power through your most intense workouts.
It is also the only creatine formula to feature tart cherry.
Boost Endurance Performance
The dose of taurine found in one scoop is clinically shown to improve performance in endurance athletes when taken prior to training.
And for those intense workouts, MuscleTech Cell Tech Hyper-Build is also enhanced with electrolytes to help you replace what is lost during exercise.
Related Products
Nutrition Facts
Serving Size: Serving Size : 1 Scoop (17 grams)
Servings per Container: 30

Amount Per Serving
% Daily Value
Calories
30
Total Carbohydrate
0g
0%
Sugars
0g
†
Sodium
45mg
2%
Potassium (as dipotassium phosphate)
18mg
1%
BCAA MATRIX
L-leucine
4g
†
L-valine
1g
†
L-isoleucine
1g
†
L-glutamine
1g
†
MUSCLE GROWTH AND STRENGTH MATRIX
Creatine monohydrate
4g
†
Creatine HCl
1g
†
CELL-VOLUMIZING AMINO ACID MATRIX
Taurine
1g
†
Tart cherry juice concentrate (as Prunus cerasus (fruit)
240mg
†
ELECTROLYTE BLEND
Sodium chloride
80mg
†
Coconut water (as Cocos nucifera) (fruit)
50mg
†
Watermelon juice (as Citrullus lanatus) (fruit)
50mg
†
Dipotassium phosphate
40mg
†
SUPPORT BLEND
White mulberry extract (as Morus alba) (fruit)
100mg
†
Prickly pear concentrate (as Opuntia ficus-indica) (fruit)
50mg
†
* Percent Daily Values are based on a 2,000 calorie diet.
† Daily Value not established.
Ingredients
Silicon Dioxide, Malic Acid, Natural and Artificial Flavors, Citric Acid, Sucralose, Xanthan Gum, Acesulfame-Potassium, FD&C Blue No.1.
ALLERGEN INFORMATION
Contains coconut ingredients.
Processed in a facility that also processes milk, eggs, soybean, wheat, shellfish, fish oil, tree nut and peanut ingredients.
Recommended products to use with this item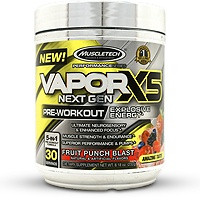 30

servings:

R649.00
R499.00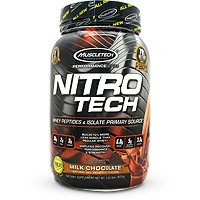 Directions
• Mix 1 serving (1 scoop) with 350 ml of water and drink immediately after your workout.
• Maintain an adequate state of hydration during use.
• For full effects: Mix 2 servings (2 scoops) with 700 ml of water and drink immediately after your workout.
Notice
Not intended for use by persons under 18. Do not use if pregnant or nursing. Consult a medical doctor if you have a medical condition or before starting any diet or exercise program. KEEP OUT OF REACH OF CHILDREN.