Product Info
SSA Supplements Ganic-F Pump is the improved version of the popular pre-workout to boost your workouts.
Increase Your Muscle Pump
Athletes who lift weights experience what is known as 'The Pump'. This is blood rushing into the muscles being trained which make them harder and look bigger.
Getting more blood into the muscles not only improves the effects but also gives your muscles more nutrients to repair and grow. Included are most of the ingredients know to increase nitric oxide production which improves muscle pumps.
More Training Performance
This product has a powerful blend of performance enhancing stimulants to give you more energy for your gym sessions.
The included caffeine is well researched to not only improve energy levels but also sharpen mental focus.
Electrolyte Replacement
Intense training will make an athlete sweat more which reduces minerals needed to maintain peak performance. This is one of the few pre-workouts giving you a full spectrum of these important electrolytes.
Improved Formula and Taste
SSA Supplements Ganic-F Pump is an improved formula and flavour giving athletes what they need to train harder.
Related Products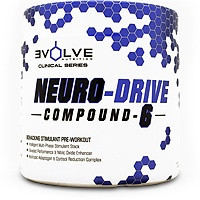 Nutrition Facts
Serving Size: 1 Rounded Scoop (15 grams)
Servings per Container: 37

Amount Per Serving
NRV
Energy
29kJ
†
Protein
0 g
†
Glycaemic Carbohydrates
3 g
†
of Which Total Sugar
0.8 g
†
Total Fat
0 g
†
of Which Saturated Fat
0 g
†
Dietary Fibre#
0 g
†
Sodium
43 mg
†
STRENGTH & ENDURANCE COMPLEX
Beta Alanine
2 200 mg
†
Creatine Monohydrate
2 000 mg
†
Tri- Creatine Malate
1 000 mg
†
Taurine
500 mg
†
MUSCLE PUMP & VOLUMIZATION MATRIX
GlycoPump (glycerol powder 65%)
1 500 mg
†
Betaine Anhydrous
1 000 mg
†
Citulline Malate
1 000 mg
†
Glycine
450 mg
†
Di- Potassium Phosphate
1 00 mg
3%
Di-Sodium Phosphate
80 mg
3%
MULTI-STAGE CARBOHYDRATE BLEND
3 200 mg
†
Waxy Maize, Dextrose. Maltodextrin
Caffeine Anhydrous
300 mg
†
Niacin (as Nicotinic Acid)
50 mg
250%
NRV- Nutrient Reference Values for individuals older than 4 years.
†-NRV not established
Ingredients
Other Ingredients: Flavour, Sucralose & Acesulfame K, Colourant, Silicon Dioxide.
ALLERGEN INFORMATION
Contains no common allergens.
Is produced in a facility that processes Whey,Casein and Egg.
Recommended products to use with this item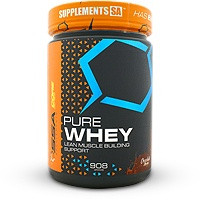 Directions
• Take 1-2 servings (15g-30g) in 300-600ml of water 30 minutes prior to your workout.
• For best results avoid eating a meal an hour before taking SSA'S GANIC-F.
• Assess your tolerance levels with 1 serving before taking full servings.
Notice
Seek advice from a health care practitioner before use if you have any pre-existing medical condition. Do not use if you are pregnant or nursing, or if you are being treated for heart disease or high blood pressure. Should not be used in conjunction with any prescription medication including MAO inhibitors, stimulants, or anti-depressants. Discontinue use and consult your doctor if any adverse reactions occur, KEEP OUT OF REACH OF CHILDREN.
Customer Reviews
good results

Review by og mandion

(12 January 2022)

Like the user below same when product was opened, but continued using, no stomach backlash if it was expired so i am happy, and slowly training harder and running longer, its potent I tell you, burns 15 mins after ingestion then its pump time.

Product is hard now powdery

Review by Enko

(17 January 2021)

I've just bought this product because I've heard it is really really good for the pump, vascularity and endurance. However I noticed when I opened it it was rather hard and expires in 2022. I'm not really sure if it's supposed to be like that but I'm sure it's supposed to be powdery and so I'm really concerned about its potency and effectiveness.