Product Info
SSA Supplements Hell Fire Gaming Series is an energy and focus drink specifically designed for gamers.
Razor-sharp Focus
Ingredients such as Alpha-GPC in the NEURO-FOCUS compound assist with improving mental focus and attention span.
Each serving provides 150 mg of Caffeine which has long been used for its energy and cognitive promoting properties.
Hydration Support
Professional and recreational E-Sports has risen in popularity across the globe.
With games lasting several hours and the need to perform at your peak for the duration it's vital to not overlook the importance of hydration which plays a role in mental alertness.
SSA Supplements Hell Fire Gaming Series contains a blend of electrolytes and other amino acids to support hydration so that you compete at your best!
Related Products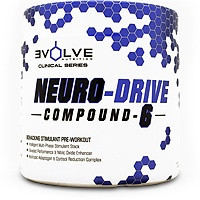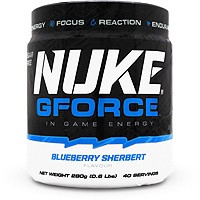 Nutrition Facts
Serving Size: Serving Size : 1 Heaped Scoop (5,5 grams)
Servings per Container: 30

Amount Per Serving
NRV
Energy
30 kJ
†
Carbohydrates
1,8 g
†
Of Which Sugar
0,3 g
†
Vitamin C (as Ascorbic Acid)
250 mg
312%
Niacin (as Nicotinic Acid)
15 mg
94%
Vitamin B6 (as Pyridoxine HCL)
10 mg
588%
Riboflavin
5 mg
385%
Vitamin B12 (as Cyanocobalamin)
200mcg
8350%
HYDRATION SUPPORT
Taurine
1 000 mg
†
Gycine
500 mg
†
Sodium (as Disodium Phosphate)
200 mg
†
Potassium (as Dipotassium Phosphate)
120 mg
6%
Magnesium (as Magnesium Oxide)
50 mg
13%
NEURO-FOCUS COMPOUND
Choline Bitartrate
250 mg
†
Alpha-GPC 50%
150 mg
†
Caffeine Anhydrous
150 mg
†
Piperine Extract 95%
5 mg
†
NRV-Nutrient Reference Values for individuals older than 4 years.
†-NRV not established.
Ingredients
Hydration Support (Taurine, Glycine, Disodium Phosphate, Dipotassium Phosphate, Magnesium Oxide), Neuro-Focus Compound (Choline Bitartrate , Alpha-GPC 50%, Caffeine Anhydrous, Piperine Extract 95%), Vitamin C, Niacin, Pyridoxine HCL, Riboflavin, Vitamin B12.
Other Ingredients: Maltodextrin, Flavouring, Acids, Non-Nutritive Sweeteners (Sucralose and Acesulfame k), Anti-Caking Agent, Colourant (E122).
ALLERGEN INFORMATION
Contains no common allergens, but is produced in a facility that processes Whey, Casein and Egg.
Recommended products to use with this item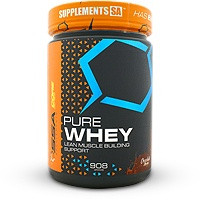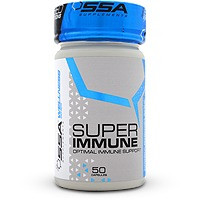 Directions
Mix 1 serving (1 heaped scoop) with 250ml of cold water 30-45 minutes before you want to boost your focus and dominate your enemies.
Notice
Seek advice from a health care professional before use if you have any pre-existing medical condition. Do not use if you are pregnant or nursing, or if you are being treated for heart disease or high blood pressure. Should not used in conjunction with prescribed medication, including MAO inhibitors, stimulants or anti-depressants. Discontinue use and consult your doctor if any adverse reactions occur. KEEP OUT OF REACH OF CHILDREN. CONTAINS CAFFEINE (150 MG PER SERVING), A DAILY INTAKE OF 400MG OF CAFFEINE SHOULD NOT BE EXCEEDED.
Customer Reviews
Excellent

Review by Tinashe

(12 June 2022)

Best so far