Product Info
SSA Supplements Methyl Cuts is an extreme energy and weight control product.
This product has been designed for the experienced athlete who is accustomed to stimulant-based products. Having a look at the formulation it is clear that the focus of this supplement is energy. Each recommended 2 capsule serving contains 300 mg Caffeine which is approximately 3 strong cups of coffee.
Due to the high amount of caffeine we strongly recommend that you assess tolerance by starting off with just 1 capsule before progressing to the recommended serving.
SSA Supplements Methyl Cuts is one of the strongest weight control products on the market.
Related Products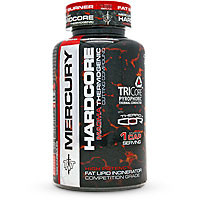 100

servings:

R339.00
R269.00
Nutrition Facts
Serving Size: 2 Capsules
Servings per Container: 30

Amount Per Serving
NRV
Caffeine Anhydrous
300 mg
†
N-Acetyl L-Tyrosine
250 mg
†
L-Carnitine Tartrate
250 mg
†
Cayenne Extract (Fruit) (2% Capsaicinoids)
30 mg
†
Advantra-Z® Bitter Orange Extract (Citrus Aurantium) (Fruit) (Standardised to 6% P-Synephrine)
25 mg
†
NRV-Nutrient Refence Values for individuals older than 4 years.
†-NRV not established.
Ingredients
Other ingredients: Capsule Shell (Gelatin, Purified Water Colourant) Pirosil (Silicon Dioxide)
ALLERGEN INFORMATION
Contains no common allergens but is produced in a facility that processes Whey, Casein and Egg.
Recommended products to use with this item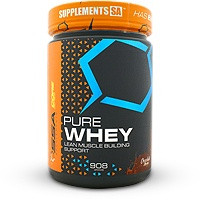 Directions
• Take two capsules 30 minutes before breakfast and two before lunch or training.
• NB: To assess tolerance levels take 1 capsule twice daily before ingesting full serving size.
Notice
ATTENTION
CONTAINS A WADA PROHIBITED SUBSTANCE NOT RECOMMENDED FOR PROFESSIONAL ATHLETES.
Seek advice from a health care professional before use if you have any pre-existing medical condition. Do not use if you are pregnant or nursing, or if you are being treated for heart disease or high blood pressure. Should not be used in conjunction with any prescription medication, including MAO inhibitors, stimulants or anti—depressants. Discontinue use and consult your Doctor if any adverse reactions occur.
KEEP OUT OF REACH OF CHILDREN.
DO NOT EXCEED RECOMMENDED DAILY INTAKE, DIETARY SUPPLEMENETS SHOULD NOT REPLACE A PROPER DIET.