Product Info
MuscleTech researchers have reinvented the pre-workout category with the powerful 5-in-1 Vapor X5 Next Gen.
Explosive Energy
Each single serving will give you 200 mg Caffeine to power through the most grueling of workouts. Caffeine has long been used in the sports and fitness industry as a potent energy booster.
Muscle Gains & Pumps
Formulated with creatine monohydrate for lean muscle gains, workout performance and recovery. To assist with great muscle pumps during your weight training patented Nitrosigine® as been added.
Mental Focus
To get 100% benefit from your training the NEUROSENSORY BLEND together with the added caffeine will give razor sharp mental focus and alertness.
MuscleTech Vapor X5 Next Gen delivers unparalleled energy, extreme muscle pumps, a surreal sensory experience, enhanced strength and performance, plus scientifically validated musclebuilding power!
It's everything you could possibly want in a pre-workout and nothing you don't –zero underdosed key ingredients, sugar or fillers.
Nutrition Facts
Serving Size: Serving Size : 1 Scoop (8g)
Servings per Container: 30

Amount Per Serving
% Daily Value
Total Carbohydrate
<1g
0%*
Sugars
0g
†
Vitamin C ( as ascorbic acid)
30mg
50%
Vitamin B6 (as pyridoxine hydrochloride
0.5mg
25%
Vitamin B12 (as cyanocobalamin)
6mcg
100%
PERFOMANCE & ENDURANCE MATRIX
Beta-alanine
1.6g
†
Taurine
500mg
†
PUMP MATRIX
L-citrulline
1.5g
†
MUSCLEBUILDING COMPOUND
Creatine monohydrate
1.5g
†
EXPLOSIVE ENERGY MATRIX
Caffeine anhydrous
190mg
†
Cocoa extract (as Theobroma cacao) (seed)
50mg
†
Standardized for 6% theobromine
NEUROSENSORY BLEND
Choline (as bitartrate, AlphaSize® alpha-glycery]
100mg
†
phosphoryl choline, Cognizin® citicoline
L-theanine
50mg
†
Galangal extract (as Alpinia officinarum) (stem and root)
50mg
†
*Percent Daily Values are based on a 2,000 calorie diet.
† Daily Value (DV) not established.
Ingredients
Other Ingredients: Citric Acid, Silicon Dioxide, Natural and Artificial Flavors, Beef Root (color), Acesulfame-Potassium, Sucralose, Cellulose Gum.
ALLERGEN INFORMATION
Processed in a facility that processes milk, eggs, wheat soy, peanut, tree nut, fish and shellfish ingredients.
Recommended products to use with this item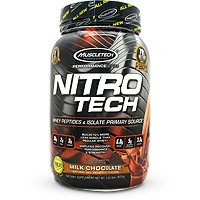 Directions
• Please read the entire directions before consuming and follow the tolerance assessment protocol.
• Assess your tolerance first by mixing 1 serving (1 scoop) with 240 ml of cold water and consuming it about 30 minutes before your daily workout.
• Once tolerance has been assessed, increase the dosage to 2 scoops mixed with 470 ml of water before working out.
• Do not exceed 2 scoops in a 24-hour period.
• Maintain an adequate state of hydration during use.
Notice
Not intended for use by persons under 18. Do not use if pregnant or nursing. One serving of this product contains up to as much caffeine as 2 cups of coffee. Caffeine-sensitive individuals may experience symptoms including (but not limited to) restlessness, nervousness, tremors, anxiety, increased heart rate or difficulty sleeping. Do not combine with other sources of caffeine. Some individuals may experience a harmless tingling sensation from the concentrated performance dose of beta-alanine. Consult a medical doctor if you have a medical condition or before starting any diet or exercise program. KEEP OUT OF REACH OF CHILDREN