Product Info
NPL Keto Pre is an ultra-clean source of energy to boost athletic performance on the ketogenic diet.
Contains researched-backed ingredients that help improve strength and endurance during high intensity exercise.
• Pre-workout keto drink
• Energy and mental focus
• Ketogenic support
• Enhanced workout performance
• With creatine monohydrate
• Zero carbs
Related Products
Nutrition Facts
Serving Size: Serving Size : 1 Slightly Rounded Scoop (15 grams)
Servings per Container: 20

Amount Per Serving
%NRV*
Energy
156 kJ
Protein
0.0 g
0%
Total Carbohydrates
0.2 g
Of which sugars
0.2 g
Total Fats
0.0 g
Of which saturated
0.0 g
Total Fibre
0.8 g
Sodium
241 mg
Potassium
0 mg
Calcium
120 mg
9%
Magnesium
71 mg
17%
Phosphorous
0 mg
0%
PUMP & PERFORMANCE COMPLEX
L-Citrulline Malate
3000 mg
Beta Alanine
1500 mg
Creatine Monohydrate
2000 mg
L-Leucine
1500 mg
ENERGY & MENTAL FOCUS COMPLEX
Caffeine Anhydrous
300 mg
L-Tyrosine
500 mg
Choline Bitartrate
500 mg
L-Theanine
150 mg
Calicium Beta- Hydroxybutyrate (as GoBHB®
750 mg
Magnesium Beta- Hydroxybutyrate (as GoBHB®
750 mg
Sodium Beta- Hydroxybutyrate (as GoBHB®
750 mg
* % NRV-Nutrient Reference Values for individuals older than 4 years.
Not established
**AOAC 985.29 (Method of analysis)
Ingredients
BHB BLEND; Ca-BHB (As Go-BHB®), Mg-BHB (As Go-BHB®), Na-BHB (As Go-BHB®), L-Citrulline Malate, Creatine Monohydrate, Frutaric Acid, Beta Alanine, L-Leucine, Isomaltooligosaccharide, L-Tyrosine, Choline Bitartrate, Sodium Bicarbonate, Non-Nutritive Sweetener (Stevia), Anti-Caking Agent, Caffeine Anhydrous, L-Theanine, Colourants, Nicotinic Acid.
ALLERGEN INFORMATION
None
Made in a factory that uses soy, dairy, eggs and gluten (wheat, barley and oats), nuts and peanuts.
Recommended products to use with this item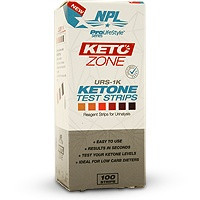 20

servings:

R169.00
R99.00
Directions
• Mix 1 slightly rounded scoop (approx 15g) with 300ml-350ml of cold water.
• Take 1-2 servings daily.
Notice
If you suffer from a chronic medical condition or are taking chronic prescription medication, consult your health care practitioner before using this product. Discontinue use of this product at least 2 weeks prior to any planned surgical procedure. Always inform your health care professional if you are taking other medicine. Do not use if you are pregnant or breast feeding. Discontinue the use of this product where there is sensitivity towards ant of the ingredients.