Product Info
Nutritech Nuke GForce is next-gen nootropic hack crafted specifically to compliment the skills and strategies of eSports athletes and gaming enthusiasts.
Don't let your energy levels nerf out, level up your mental XP with Nuke GForce and get back to pwning those trolls.
GForce is one badass sugar free energy formula that's sweeter than peach and has zero crash to ensure tactical victory on the digital front.
Nutritech Nuke GForce is enhanced with Vitamin C, B-Vitamins, Caffeine and nootropic amino acids to sharpen the mind and only contains 5 calories per serving.
Related Products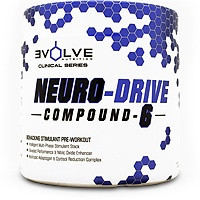 20

servings:

R479.00
R379.00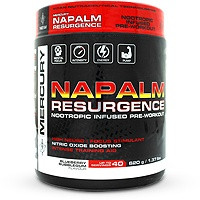 Nutrition Facts
Serving Size: Serving Size : 1 Scoop (7 grams)
Servings per Container: 40

Amount Per Serving
%NRV*
Energy
20
Energy [kcal]
5
Total Fat (g)
0
of which saturated fat (g)
0
Carbohydrates (g)
1,2
of which total sugar (g)
0
Dietary fibre (g)
0
Protein (g)
0
ENERGY AND ENDURANCE
Taurine [mg]
1500
Beta Vulgaris[Beet Root] [mg]
500
Vitamin C (mg)
500
Caffeine Anhydrous (mg)
150
L-Carnitine Tartrate
100
Vitamin B1 [mg]
1,2
100%
Vitamin B2 [mg]
1,3
100%
Vitamin B3 [mg]
16
100%
Vitamin B6 [mg]
1,7
100%
Vitamin B12 [mcg]
2,4
100%
Pantothenic acid [mg]
5
100%
Folic acid [mcg]
400
100%
D-Biotin [mcg]
30
100%
Calcium Phosphate [mg]
200
FOCUS AND MOOD
L-Theanine [mg]
100
L-Tyrosine [mg]
100
Choline Bitartrate
100
L-Carnitine Tartrate
100
Ashwagandha Root Extract [mg]
50
*NRV: South African nutrient reference values for individuals 4 years and older.
Ingredients
Other Ingredients: Maltodextrin, Citric Acid, Malic Acid, Flavour, Silicon Dioxide, Stevia and Xanthan gum
ALLERGEN INFORMATION:
Contains no common allergens.
Manufactured in a facility that uses eggs, dairy, soy, wheat (gluten) and nuts.
Recommended products to use with this item
Directions
• Mix 1 scoop [approx. 7g] with 400-500ml of cold water in a shaker.
• Shake thoroughly and drink before or during gaming.
• If drinking slowly or sipping, shake occasionally to re-invigorate the flavours.
Notice
This unregistered medicine has not been evaluated by the SAHPRA for its quality, safety or intended use. This medicine is not intended to diagnose, treat, cure or prevent any disease. Consult your doctor your doctor prior to using this product especially if you have any suspected or known medical condition. Do not exceed recommended daily intake. Dietary supplements should not replace a proper diet.
Customer Reviews
Great product

Review by Gavin

(21 September 2020)

Great product, I use it for gaming as well as studying. Gives me the mental focus I need

Not impressed

Review by Michael

(17 September 2020)

Once again just another hyped up product. Sitting with a massive headache after one serving of this. How am i supposed to concentrate on my gaming?!!