Product Info
SSA Supplements Hell Fire Neuro is a pre-workout formulated for increased energy and cognitive performance.
Neurological Stimulator
The latest edition to the Hell Fire range has been primarily designed to support mental ability during your training session.
Mental focus has somewhat been overlooked during weight training. The "mind-muscle" connection is an important aspect to maximise the gains from each lift.
Focusing on activating the muscles you want to improve during the exercise is one of the most beneficial aspects to reaching your fitness goals.
Energy Boost
This is not a high stimulant pre-workout supplement.
Each serving contains 150 mg caffeine which is about the same as two cups of coffee.
Combined with other ingredients, Hell Fire Neuro has been created for a balanced workout performance boost without the undesired effects that other stimulant-heavy products may have.
Nutrition Facts
Serving Size: 2 Round Scoops (8 grams)
Servings per Container: 30


Amount Per Serving
NRV
Energy
30 kJ
†
Carbohydrates
1,8 g
†
Of Which is Sugar
0,3 g
†
Niacin (as Nicotinic Acid)
40 mg
250%
Vitamin B6 (as Pyridoxine HCL)
10 mg
588%
Riboflavin
5 mg
385%
Vitamin B12 (as Cyanocobalamin)
200 mcg
8350%
NEURAL IGNITION MATRIX
Choline Bitartrate
250 mg
†
Alpha-GPC
150 mg
†
Caffeine Anhydrous
150 mg
†
Hordenine HCL
20 mg
†
Piperine Extract 95%
5 mg
†
Huperzine A 1% (Toothed Clubmoss)
75 mcg
†
HYDRO-PUMP SUPPORT
Beta Alanine
1 500 mg
†
Taurine
750 mg
†
Glycine
500 mg
†
Sodium (as Disodium Phosphate)
200 mg
†
Potassium (as Dipotassium Phosphate)
120 mg
6%
Magnesium (as Magnesium Oxide)
50 mg
13%
NRV-Nutrient Reference Values for individuals older than 4 years.
†- Not Established
Ingredients
Neural Ignition Matrix (Choline Bitartrate, Alpha-GPC 50%, Hodenine HCL, Piperine Extract 95%, Huperzine A 1%), Hydro-Pump Support (Beta Alanine, Taurine, Glycine, Disodium Phosphate, Dipotassium Phosphate, Magnesium Oxide), Niacin, Pyridoxine HCL, Riboflavin, Vitamin B12.
Other Ingredients: Maltodextrin, Flavouring, Acids, Non-Nutritive Sweeteners (Sucralose and Acesulfame k), Anti-Caking Agent, Colourant (E104, E110).
ALLERGEN INFORMATION
Contains no common allergens, but is produced in a facility that processes Whey, Casein and Egg.
Recommended products to use with this item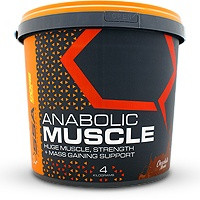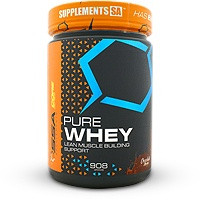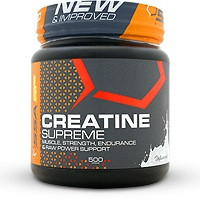 Directions
• Mix 2 rounded scoops (8g) in 250 ml of water 30-45 minutes before training.
• Or use as recommended by your healthcare professional.
Notice
Seek advice from a health care professional before use if you have any pre-existing medical condition. Do not use if you are pregnant or nursing, or if you are being treated for heart disease or high blood pressure. Should not be used in conjunction with any prescription medication, including MAO inhibitors, stimulants or anti-depressants. Discontinue use and consult your doctor if any adverse reactions occur.
KEEP OUT OF REACH OF CHILDREN. CONTAIN CAFFEINE (150 MG PER SERVING). A DAILY INTAKE OF 400MG OF CAFFEINE SHOULD NOT BE EXCEEDED.