Product Info
TNT Hydro Blast V2 is an energy drink which uses cutting edge technology to change the way you perform.
The most advanced nootropic infused pre-workout Ready-To-Drink has arrived.
Supercharge your most grueling workouts with the all-new high-performance TNT Hydro Blast V2 Energy Drink – the smart athletes solution for a convenient boost to your gym session.
L-Citrulline Base elevates oxidative ATP production, improves recovery rates, and enhances muscle performance levels.
BCAAs and Beta Alanine have been added to improve exercise endurance and preserve lean mass.
Agmatine Sulphate, Taurine and N-Acetyl-Tyrosine and Alpha-GPC are known performance-nootropic aids to improve mental focus and reduce exhaustion.
Nutrition Facts
Serving Size: 1 Can (440ml)
Servings per Container: 1


Amount Per Serving
%NRV**
Energy(kJ)
47 kJ
†
Protein
0.0 g
0%
Total Carbohydrates
0,7 g
†
Of which total sugar
0,0 g
†
Total Fats
0,0 g
†
Dietary Fibre
0,0 g
†
Total Sodium
21,1 mg
†
Vitamin B3 (As Nicotinamide)
35 mg
219%
Vitamin B6 (as Pyridioxine HCl)
4,0 mg
235%
Magnesium
63 mg
16%
Zinc
9,7 mg
88%
HYDRO-BLAST RTD ACTIVE COMPOUND PERFORMANCE STACK
L-Citrulline Base
3000 mg
†
BCAAs (2:1:1)
2000 mg
†
Beta Alanine
2000 mg
†
Taurine
500 mg
†
Alpha-GPC
300 mg
†
Agmatine Sulphate (Agmass®)
250 mg
†
N-Acetyl-L-Tyrosine
250 mg
†
Caffeine Anhydrous
187,5 mg
†
Panax Ginseng Extract 5:1
150 mg
†
*Nutritional Information for the ready-to-drink product.
**Nutrient Reference Values (NRVs) for individuals 4 years and older.
Ingredients
Carbonated Water, L-Citrulline Base, Branched Chain Amino Acids (2:1:1) (l-Leucine, L-Isoleucine, L-Valine), Beta Alanine, Citric Acid E330, Acidity Regulator (Trisodium Citrate E331), Flavourings, Magnesium Citrate E345, Taurine (1,1%), Alpha-GPC ,Agmatine Sulphate (AGmass®), N-Acetyl-L-Tyrosine, Caffeine, Panax Ginseng Extract 5:1, Preservative (Sodium Benzoate E211), Sucralose E955 (Non-Nutritive Sweetener), Vitamin B6, Nicotinamide (B3), Acesulfame-k E950 (Non-Nutritive Sweetener), Zinc Oxide, Colourant (E129, E133).
Recommended products to use with this item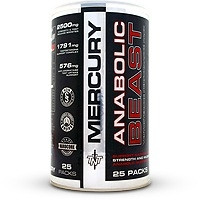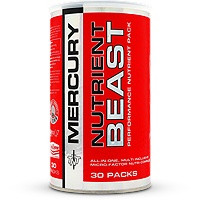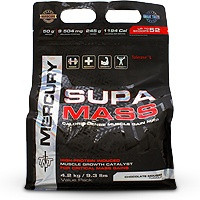 Directions
• Drink 20 – 30 minutes before your training session.
Notice
High caffeine content: 43 mg/ 100ml, 190mg/ serving, consume responsibly, not recommended for children under 16 years; pregnant or lactating women; persons sensitive to caffeine.
Store in a cool, dry place, out of reach of children. Refrigerate.
Customer Reviews
If you're going to enjoy your workout to the max

Review by Smith@war

(15 October 2021)

Great product, amazing taste, delivers an excellent pump and that itch you would expect from your pre, gotta say I really enjoy the way this pre is delivered and the effects you want, this isn't a standard energy drink, its pre in a can with a fizzy taste, cool way to enjoy a Friday pump-chase before heading out for a night in town, beware do not drink after 6, caffeine overload, except if your plan is to keep going all night, 10/10 would do it again